Ideal Mother's Day: 4 Tips for Organizing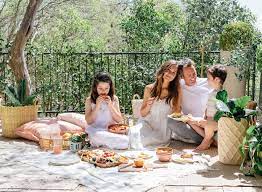 Fristly, Mother's Day with brunch but want to try something different this year, consider a low-key but still festive Day Mother's picnic. "Picnics are a terrific way to bring everyone together while having complete control over the setting of the space," explains Brenna Gilbert, CEO, and founder of Feste, an event design firm. "My favorite way to have a picnic is to drive directly onto a field, open the trunk, and host an entire party from there no seats or tables required. It becomes stylish tailgating with great discussion and elements that complement the natural setting."
Of course, you can set up a picnic with a table and chairs, blankets on the ground, or any other arrangement that works for you. According to Rebecca Gardner of Houses and Parties, one of the things that makes a picnic so amazing is its versatility. She adds that this type of outdoor gathering is also a beautiful opportunity to "enjoy spring and your mother." Continue reading to find out how to organize and execute the ideal outdoor picnic for the lady of the hour.
Choose a location
Mother's Day
The ideal location could range from your own garden to a grassy courtyard in one of your city's public parks. Gilbert claims that as long as you can get to the location, you can transform it into a great picnic area. "What works best is an open space with easy access to highways and parking while still feeling secluded and private," she explains. "Investigate parks or fields near you that you may have ignored previously. Where I live, this time of year, I enjoy finding places where the trees are in blossom or discovering a few wildflower meadows." Wherever you go, make sure you pick up after yourself (no littering!) and leave the area as clean as you found it (just like Mom taught you).
Make a menu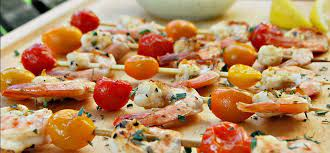 The relaxed atmosphere of a picnic lends itself to easily prepared cold foods and individually packaged items, but the celebratory nature of Mother's Day allows you to select elevated versions of your favorites. "Prepared foods that can be eaten with your hands or without a lot of utensils are essential," Gilbert explains. "Think easy, luxury sandwiches, like a lobster roll or chicken salad." She also recommends combining fine components with common necessities, such as caviar on ruffles or Champagne and fried chicken. Gardner suggests a modest menu of easy-to-transport foods, such as "beautiful small sandwiches with bags of truffled potato chips," as well as a bottle of Champagne to match your salty pleasures.
Related: How to Make Firecracker Salmon
Include a few delicate details
Your outdoor party should be stress-free, so you don't have to worry about lugging a lot of equipment. "A picnic is meant to be a lunch outside on the lawn," Gardner explains. "Skip the table and its fussy cloth in favor of a beautiful quilt." (Pack tarps or plastic sheets to lay under the picnic blanket, advises Gilbert, to prevent any damp spots on the grass from seeping through.) Then, add elegant accents to set the tone. "Begin with a traditional picnic basket and fill it with whimsical details like vintage serving platters and quirky cocktail napkins." And to really get the party started? I bring taper candles or colored tea lights.
Put them in a few simple hurricanes or lanterns for double duty pest control and ambiance." You may make the day even more memorable by concentrating your efforts on the presentation. "Arrive early and set everything up; hide the bags from the deli and put everything on little wooden plates," Gardner advises. "Greet your mother with a bouquet of spring flowers and crank up the radio." The effort is the gift."
Bring the entire family
Picnic areas, unlike the reservations-only brunch you had to arrange in February last year, have plenty of room for everyone. Mark your territory with a massive collection of biodegradable balloons attached to your trunk. "The hue has a big, pleasant impact," Gilbert explains. "Simply bring enough blankets and meals for everyone to gather and remember Mom. I'm a believer in BYOB(blanket)—the more the merrier!"
FAQ
What should I bring to a picnic on Mother's Day?
4 Tips for Planning the Perfect Mother's Day Picnic Image
Picnic ideas for Mother's Day
Firstly, Sandwiches that are fresh. Sandwiches are the foundation of picnics, and we have lots of dishes to choose from.
Salads in a hurry. Salads are great because you can toss in whatever you like.
Savory treats…
Yummy goodies…
Drinks that are delicious.
What can I do at home to make Mother's Day special?
Ideas for Mother's Day at Home
Help with household chores.
This will undoubtedly make this Mother's Day greater than any previous.
Breakfast should be served in bed.
Make an Extraordinary Dinner.
Be especially nice and helpful.
Spend time with your family.
Sing and play music.
Watch a movie or a television show.
How can I make my first mother's Day special?
Mother's Day, especially the first one, is not a day for babysitters; it's a day to be together as a family. Some better options: a nice family walks around the neighborhood or a picnic in the park: Get a baguette, some nice cheeses (you can never go wrong with an aged Gouda), and maybe some olives. Definitely wine
Mother's Day, especially the first one, is not a day for babysitters; it is a day to spend as a family. Here are some better alternatives: A great family walk around the neighborhood or a picnic in the park: Get a loaf, some beautiful cheeses (old Gouda is always a good choice), and possibly some olives. Definitely wine.
What are the Mother's Day customs?
Mother's Day in the United States has several customs, including church attendance, carnations, family dinners, sending cards, and purchasing gifts. It is customary for children to pay their mothers a personal visit and bring them a gift or a bouquet of fresh flowers. Red carnations are the most common, although any flower can suffice.
Essay on how you commemorate Mother's Day
It is our responsibility to care for, respect, and love our mothers. Mother's Day is celebrated to make our mothers feel special and to shower them with all of our love. Though it is observed on the second Sunday of May each year, we should observe Mother's Day every day to make our mothers feel special.
Is Mother's Day for you or your mother?
While every occasion is important, Mother's Day is a special time to honor your wife as a mother. This is a role she does relentlessly 24 hours a day, seven days a week, and one that deserves your recognition, thanks, and gifts.