What kind of attire should you be in Las Vegas?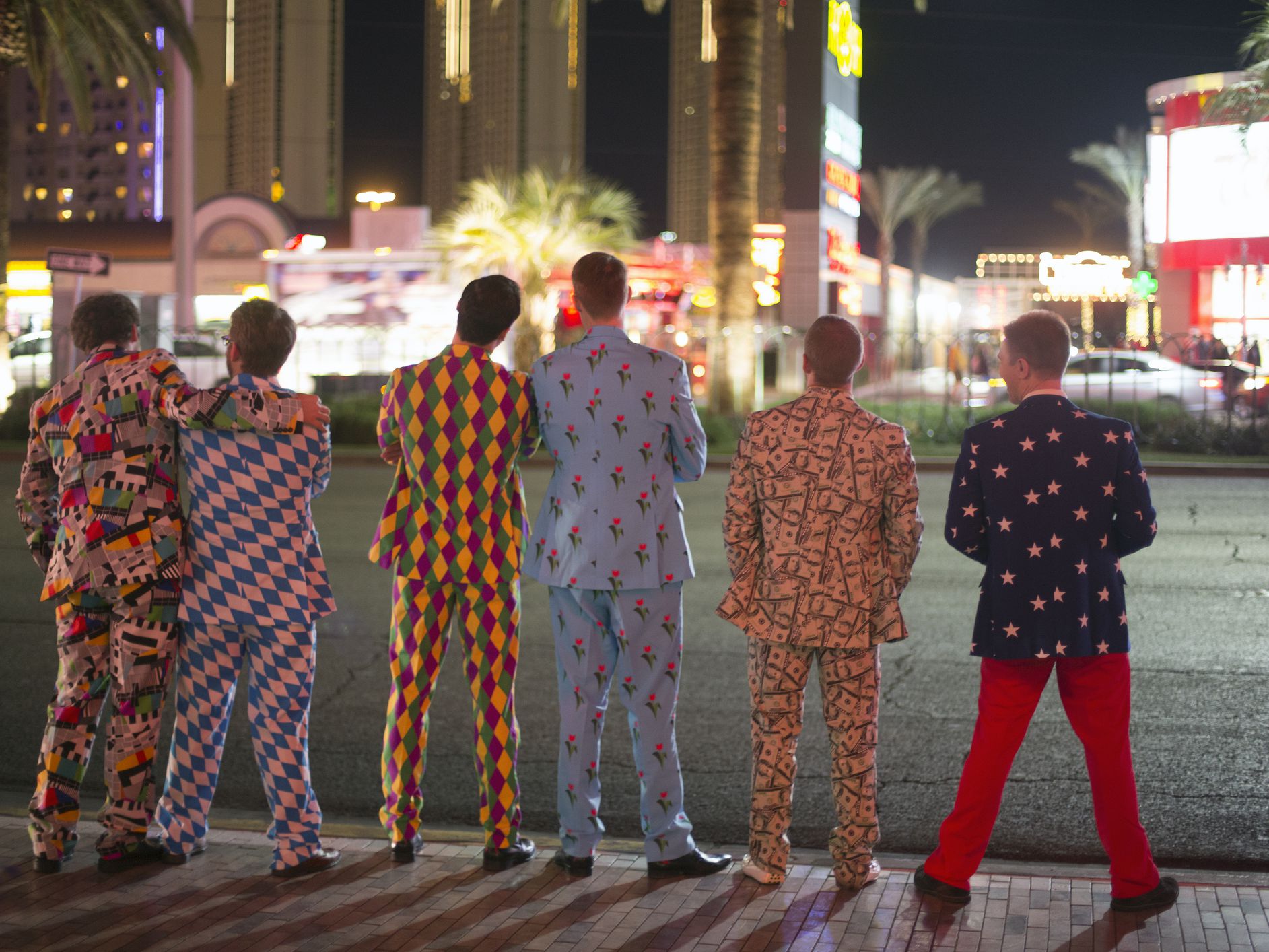 I hope these small tips on attire will help you on packing your dresses ahead of your Las Vegas journey, what time of year you are going to visit, and the type of activities you may involve during the stay. Most travelers surprise to know the weather in Vegas has all four seasons. Usually, you can enjoy cooler nights in this desert city and the temperature even get down further in winter, therefore, better to carry some warm clothes especially sweaters. Following reviews will assist you in setting up luggage after finalizing your plans for Las Vegas.
Wear Casual Attires
You don't need to worry about your attire especially since your plan is neither to attending famous clubs nor dining at star restaurants. Both men and women can wear casual dresses while roaming around the city. Men can dress up with quality jeans or pleasant pants and a collared shirt whereas casual dress or trousers suit women. Although Casinos allow people with casual dresses during day time, places will get more professional during the night. Casinos have prohibited entrance with shorts, dirty/damaged T-shirts, and bathroom slippers.
These are not guidelines but guarantee you will be let into any casino though they got different acceptable dress codes.
In order to cater to the extensive walking on the strip, my advice is to use your sandals or jogging shoes as your main pair. You will not regret having casual shoes or a pair of heels due to an unplanned visit to a theatre, nightclub, or fine dining place.
Seasonal Attires
Summers in Las Vegas are blistering. The average temperature surpasses 100 degrees Fahrenheit (39 degrees Celsius). The evenings are a little cooler, with temperatures in the mid-70s Fahrenheit (23 degrees Celsius). Shorts, cotton skirts, and T-shirts are all excellent choices for comfortable, breathable clothing. Jeans and pants are also suits, but keep in mind that denim and other heavier fabrics can be uncomfortable in the desert heat. If you're going to a show, you should dress up a little (dresses or trousers and a nice shirt) and keep in mind that the air conditioning will almost certainly be on full.
Sunscreen will be very handy with the unforgiving heat hence don't forget to include a few. Although the sun is blistering outside, better to have some warm clothes such as sweaters to cover yourself when you are in-house.
Winter is there but you will not see any snow here in Las Vegas but it is evitable the cooler temperatures at night. Sometimes temperature falls below zero (30 degrees) and you will be in search of warmer cloth. Inside casinos, they maintain temperature precisely and you may remove some of your outfits prior to sitting beside a gaming table.
Spring in Vegas will bring you warmer daytime where it suits summer clothing. Bringing pair of jeans or a sweater will help to get through cooler nights.
Clubs and Attires
You'll undoubtedly want to look your best and wear your favorite clothing to a Las Vegas nightclub. However, you should be aware that dress standards do exist in Vegas, and if you are not dressed adequately, you may be denied entry. Women can often dress however they want, but evening clothing is preferred (nice dress or trousers and a blouse and heels). The attire for guys is more defined. In several nightclubs, they don't allow denim, loose pants, hats, T-shirts, jerseys, and sneakers. First, choose a nightclub you should go to then follow the attire for the occasion.
Pooltime Attires
No one will question your swimsuit when you are in the adult pool while using the public pool one of the staff members may request to cover up. Even though it's Las Vegas, there are some limitations on how much skin you can expose. You have to cover yourself when walking from your hotel room to the pool and swimming at a hotel pool. There are restrictions on what to use in the hotel pool hence check the property's website before going out to the pool deck.