Top common Trek in India | Re-Visiting These Treks Is No Wonder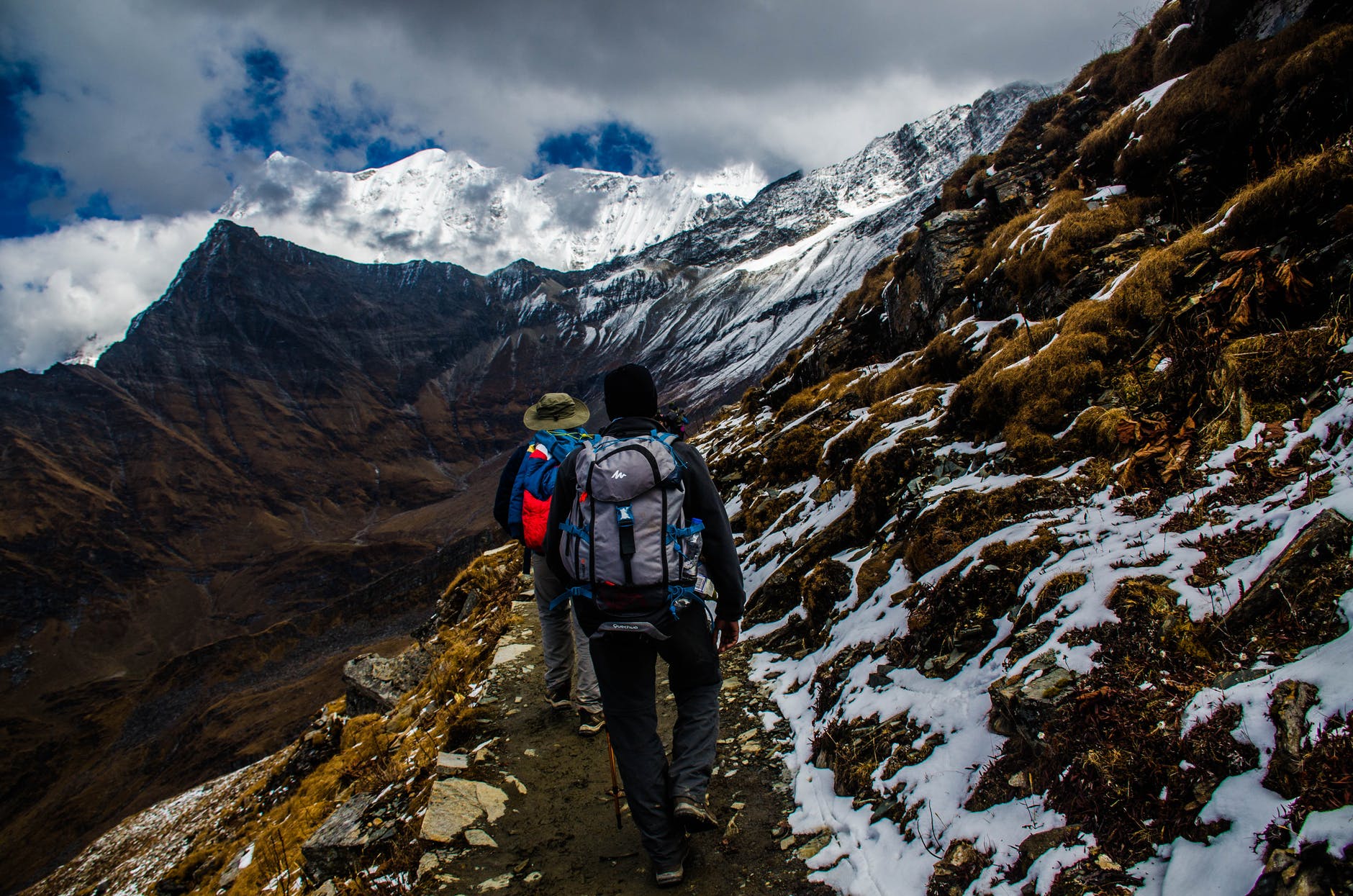 No doubt trekking has been topping the traveling plans for many in the country and there are some treks in the country which are so top-notch that nobody would want to miss out on them, in fact even re-visiting them is no wonder. Traveled a lot by many enthusiasts and Mountain-addicts, there are some treks which are very famous and preferred every time the thought of trekking comes in the head. And this article is for you to know about all those common treks in India which are categorized as common because of the many people who visit them, awe-inspired by their beauty.
Hampta Pass: For centuries this trek has been a pre-eminent one, From Pandavas to regular humans, this has been a constant trek, though the Pandavas took this path to lead to heaven and us, the regular humans go there to get glimpses of heaven. The trek begins from the Hampta village, in the Kullu Valley and goes up to Chatru, in the charming and peaceful Lahaul and Spiti valley, and is easy to climb. This beautiful place is stretched for 35 km at a height of 4400 mt, which gives you spectacular views of the surroundings and the mountains from far away. Other than the serene views that it provides, it also is renowned for the amazing crossover that exists here. The two valleys of Spiti and Kullu that are contrasting but uniquely beautiful, change the scenery in front of your eyes in the most serene way. The Kullu valley that accounts for amazing greenery with water streams, blooming flowers, thick forests, shows you one of the greatest natural beauties, while The Spiti valley devoids any vegetation and is a barren, rugged terrain with mountains that are brown. But this change of beauty not only is surreal but a lifetime experience.
Duration: 6 days
Best time to visit: mid-June to mid-October, as it's snow-fall season.
Valley of Flowers: Indians who are very particular when it comes to choosing anything, have shown amazing decisive skills to select this trek as one of the most famous and common treks in the country. The beauty of the place is so heavenly and glamourous that, its views will be stuck in your head forever. The name of the place itself suggests the beauty that resides here. Filled with an immense and insane range of 600 exclusive and distinct flowers, the place is beyond one's imagination. One would never want to miss out on this place. In the Chamoli district of Uttarakhand, it rests at a height of 3685 mt and is spread for 35 km. It is an easy-moderate trek and under the reach of beginners as well.
Duration: 6 Days
Best time to visit: July to October
Rupin Pass trek: There are many trekkers who like to go for treks that are tough to climb, to challenge themselves, and this trek always stays on their list, due to its high elevated regions and the adventures that follow. At a mindblowing height of 4650 mts, the place is not only tough but beautiful with the serene views it offers. It is a two-state trek, as it begins in Dhaula in Uttarakhand and ends in Sangla of Himachal Pradesh.
Duration: 7 days
Sandakphu Phalut Trek: Not just the ever-cool vibe of climbing a beautiful hill, but getting to witness 4 of the most breathtaking and Majestic peaks of the world, The Sandakphu has numerous reasons for being one common trek. It offers you to experience the forever feeling of watching Mt. Everest, Mt. Nakalu, Mt. Lhotse, and Mt. Kanchenjunga with naked eyes. A moderate trek, at a height of 11,950 feet, it lies in the West Bengal region. Get the unusual experience of staying at a Tea house, with the same comfort but double the peace.
Duration: 7 days
Best time to visit: Mid September-April
Har ki dun: This place stands as one of the most preferred and common treks of the country, and holds a solid, in fact, a beautiful reason for that. Visited by many tourists the place has not been compromised with its beauty and is immaculate and unblemished, as ever. In the heart of the Govind Ballabh Pant national park, this crescent-moon-shaped valley resides, at a height of 3,566 mt. As you climb, you get to witness the Might Himalayas, along with the surreal views of Mountains, peaceful meadows, dense forests, and air, pure, unlike anywhere. It also renders sights enchanting The valleys of the Garhwal region are also visible from here and look utterly pretty. Beginning from Taluka the trek is a moderate one.
Duration: 7-8 Days.
Best time to visit: December to March.