Searching for the Best Restaurants in Verona, Italy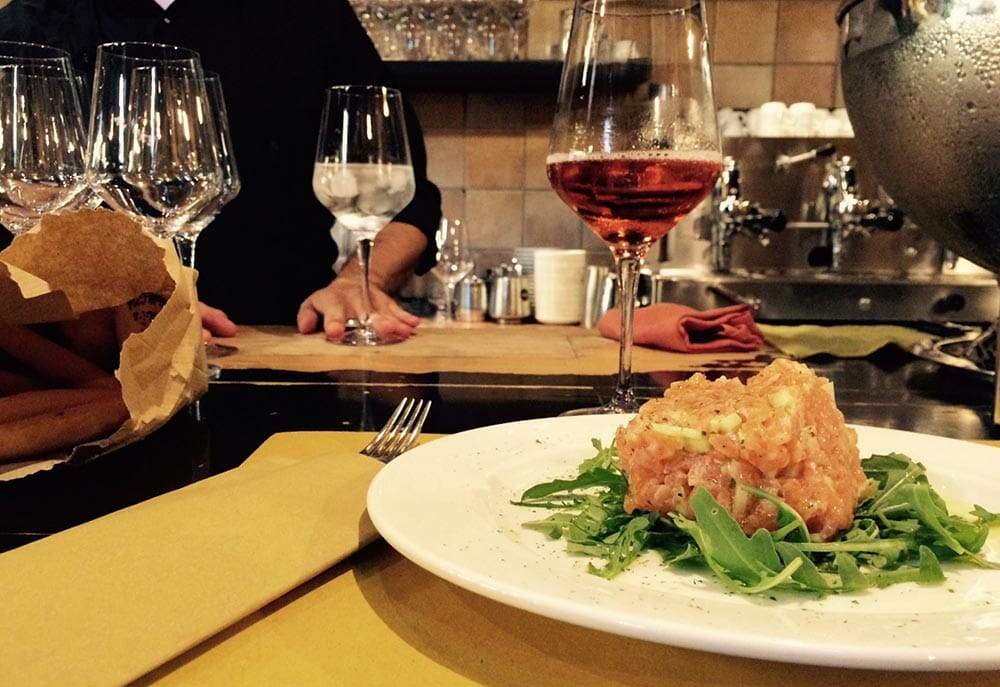 Hey Folks! Searching for places to have some delicious food around Verona, Italy. Then, you are in the perfect place to find out. I am going to share the best 25 Restaurants and cafes in Verona. During the summer, Verona is one of the best tourist attracted places. A traveler who needs to explore more about the country and its cuisine than its better to do some research before you travel. If not I am sure you will. Miss out a whole bunch of delicious food and wine in Italy's most charming city.
Lets Explore!
As mentioned above, Verona is a hidden gem situated in the centre of a wine region. Chianti, Barolo and Brunello are the three words that come to a person's mind when it comes to wine. The very known legend Romeo and Juliet also comes from this city and even the famous poet Shakespeare has done two of his plays in Verona. The most popular Verona's Arena is one of the best places to visit for an entertaining evening also this is not as old as the Rome colosseum, but it holds the best and big concerts during the spring and summer. A best place to end the evening in an outdoor space.
Adige River
Also Lovely couples can always go for a walk along the Adige River while having some refreshing gelato cones. Couples surely won't miss a chance to take an amazing selfie on the Juliet's over overcrowded balcony or to watch the beautiful waterway. We knew of Verona's popularity on the tourist trail but remained curious whether the Veneto city's food could live up to its hype. Spoiler alert… It did.
Don't Miss These Places
Lets get to the topic apart from Verona's never ending beauty. As discussed earlier Verona's next speciality is their food which the tourists can't miss. Let me tell you a little more of what I am boasting about.
Furthermore, when searching a restaurant can never be hard. You will find a restaurant any direction you see. Main thing is to find the best to get a never forgetting meal . Let me share you some of the best and favourites.
Pescheria I Masenini
Firstly, Pescheria I Masenini is located at Piazzetta Pescheria, 9, 37121 Verona VR, Italy. This restaurant will make you fall in love with seafood. As it offers the best fish-focused menu. Mainly the diner favourites are Lobster, Scallops, Amberjack and Prawns. This place is said to be an Ancient Roman fish market.
Antica Bottega del Vino
Antica Bottega del Vini is located at Via Scudo di Francia, 3, 37121 Verona VR, Italy. This place is known for their cellar filled with over 18,000 bottles of wine, such as, Valpolicells and Amarone and I bet this place will be a heaven for wine lovers with a restaurants huge wine menu as big as an Encyclopaedia. Best to enjoy it with a plate of panceta cotta e affumicata as recommended.
Ristorante Il Desco
Ristorante Il Desco is located at Via Dietro S. Sebastiano, 5, 37121 Verona VR, Italy. Want to get an forgetting dinner night with your better half while experiencing the city's luxury dining scene, then this is the place to visit. The Duo, father and son has achieved the Michelin Star for their restaurant. Their signature dish being The Fried Scampi since 1982 we had to give it a go.
Torcolo
This was our first reserved restaurant in Verona. Bollito Misto was one of the must try dishes in our list. A mouth-watering experience with mixture of meats such as, beef cheek, tongue were cured properly with best seasoning and was cooked low and slow to get the best juicy outcome along with this was served with separate condiments for the extra kick. I would say something similar to pot au feu, Its one of the legendary dish in France. So, why not give it a try Torcolo is located at Via Carlo Cattaneo, 11, 37121 Verona VR, Italy.
Additional Verona Restaurants
Furthermore, after digging down in some of the best places, we also. Wanted to experience some best Italian cuisines. That was our next catch.
Trattoria Pane e Vino
Above all this is where tourists get tricked with the name, as it says Bread and wine, but this offers you an awesome menu with tasty meals. This is said to be open since 2000 and also gives you the opportunity to try the homemade fresh bread and also their extensive wine selection.
The first wine we tried when we arrived was the Amarone wine. It is a premium wine because of all the ingredients that are harvested by hand and is high in alcohol content. Its was a bit expensive, but the best so far. This restaurant will be the place that we would suggest to our friends, family or even our readers without any hesitation. I hope that they will be satisfied like us. They also provided the best service from all the restaurants we visited. Trattoria Pane e Vino is located at Via Giuseppe Garibaldi, 16 / A, 37121 Verona VR, Italy.
La Taverna di Via Stella
We had to find a restaurant at the last moment as we couldn't get a table at Antica Bottega del Vino. In case, if you fall into a situation like this find out the La Taverna di Via Stella restaurant. Then we followed along the street to the restaurant and somehow found a table in a cosy place and the his place was too packed with Food lovers and the vibe was perfect for us. La Taverna di Via Stella is located at Via Stella, 5, 37121 Verona VR, Italy.
Antica Trattoria dall'Amelia
While walking along the Adige River we discovered this beautiful restaurant filled with flowers in the courtyard. Antica Trattoria dall'Amelia We also recommended to us by our apartment host so we had to dine in there to find out what's special. The flowers were an eye catch with the fragrance of the flowers, such an amazing experience.
Not just the surrounding, but the food were too vibrant and mouth-watering. We had a home-style made meatballs with some parsley and garlic sauce and also a plate of ricotta tortelli with some swordfish, olives and tomatoes. Antica Trattoria dall'Amelia is located at Lungadige Bartolomeo Rubele, 32, 37121 Verona VR, Italy.
Osteria da Ugo
Few blocks away the Juliet's balcony we found the Osteria da Ugo. Its the place to gather with some of the friends to enjoy a delicious dinner. We got together with some of our food loving travellers to end the night with some of the best meals we could have. They offered us a cheese board with Salumi. After finishing it. We also tried some pasta, pork and seafood.
Trattoria al Bersagliere
A bit off the tourist track, Trattoria al Bersagliere serves traditional Veronese dishes in its shabby chic Filippini location. We dined here at the suggestion of our friend Mila Ulchenko, a travel writer who lived in Verona for several years, and it did not disappoint.
Under those circumstances, we both managed to eat heaping plates of Risotto all'Amarone red wine due to the menu's two-person minimum requirement for Verona's signature dish, we were tempted to order dishes like Polenta with Homemade Salumi and Bigoli with Duck Sauce instead. The trattoria also serves steak and fish options for diners more in the mood for protein than carbs. Trattoria al Bersagliere is located at Via Dietro Pallone, 1, 37121 Verona VR, Italy.
Verona Pizza
As we all are aware that nothing can beat Italian food such as Pizza nor can make them. But as far as we tried we can actually recommend some of the best places.
Saporè DownTown
Pizzaiolo Renato Bosco takes pizza to an another level instead of the normal pizza we know. As mentioned earlier few blocks away from here is the Juliet balcony. Therefore you might think that this can also be an imagination just like Shakespeare's imaginations. But this place and food is divine and real. Pizzas are just like Italian delicacy, no debate. We also didn't forget to try the pies. Which was an excellent way to end a meal. We wont forget to order it again in our next trip. Saporé DownTown is located at Via Amanti, 6, 37121 Verona VR, Italy.
Pizzeria da Salvatore
This pizzeria is known to be the oldest from all. This has been here since 1961 and owned by the Rasulo family. They have started it after moving from Napoli. It has holded its reputation from the day one with all of their mouth-watering pizzas and these tasty pizzas are very affordable. Pizzeria da Salvatore is located at Piazza S. Tomaso, 6, 37129 Verona VR, Italy.
Berberè
Two of the Calabrian brothers started this business in 2010. They have managed the business so well with a eye catching website and a menu filled with artisanal pizzas and craft beer. In fact they do use 100% organic ingredients in all their foods and make from scratch. We can smell the freshness as we dive into the food. We didn't forget to enjoy the beers too. Berberè is located at Via Pellicciai, 2, 37121 Verona VR, Italy.
Du de Cope
This place gave us such a good and lovely vibe with all the colourful interior of the restaurant filled with people. This place was also close to us as it was the first stop of our week-long Verona food tour. We enjoyed our delicious pies and shared it without any complain as we got more room for more pizza. We found out unique combination of pizza with unique pizza doughs. They were mind blowing. Du De Cope is located at Galleria Pellicciai, 10, 37121 Verona VR, Italy.
Additional Verona Pizzerias
If you think that above places were not enough you can try these too.
Assaporito Guglielmo Vuolo Verona
Cheap Eats Verona
Before summing up I would also like to exchange some cheaper versions to enjoy a lovely meal. Moreover we know expensive meals are not always the best meals. You can also try some of the affordable meals that are way enjoyable than the expensive meals. You can always eat well for less. Lets check out some options:
Tigella Bella
Best part about this place is that the diners who dine outside with get the free view of the Adige River. They always welcome their customers to a great range of food varieties. You must try the tigelle with cured meats and spreads. They also offer you with the ten savoury spreads and Two sweet ones. We shared a platter for one Person which was more than enough along with the sparkling water and all this cost us €20. Tigella Bella is located at Via Sottoriva, 24, 37121 Verona VR, Italy.
Osteria Café Monte Baldo
This place is actually a very different environment from all the other places. Here we can experience Cicchetti culture. Here they usually serve a range of small and delicious snacks. We tended to try the meat topped toast with a glass of house wine. This restaurant gives us very affordable snacks. These are also the right portion for you to get before your bed time. This wont cause any unnecessary fillings at late night. Osteria Caffè Monte Baldo is located at Via Rosa, 12, 37121 Verona VR, Italy.
Bagel Store
Shocked to hear Bagels in Italy? We were shocked too to see a bagel store. Later on we checked the place after a week. We were so excited and were ever ready to try the Verona version. It was fun to try the Italian take on a bagel sandwich and it was a good experience. Bagel Store is located at Lungadige Porta Vittoria, 3/a, 37129 Verona VR, Italy.
Verona Cafes
You may salivate to try the most famous desserts at the end of the year in Verona. Its the best time to indulge the Pandoro and Ofello cakes during this time. Here Bakers are the best they are perfect in what they do and makes best pastries annually.
You can also try out these places too if you love sweets:
Dolce Locanda
Check out the following Verona pastry shops and cafes if you have a sweet tooth or two:
Dolce Locanda
Dolce Locanda is the best place to visit if you have time and I bet you wont regret it later. We tried a miniature cheesecake filled with raspberry sauce. That was one of the best cheesecakes we have ever tried. At first we weren't interested to dine here as it is a simple pastry shop with a coffee bar. But as I said earlier you wont regret it and we didn't either.
Additionally, you will also find some extraordinary food varieties in Dolce Locanda. They have their own unique touch to all the pastries. You can also call them a work of art. Missing this cafe would be a great loss, so keep in mind to enjoy this heavenly place. Dolce Locanda is located at Via Valerio Catullo, 12, 37121 Verona VR, Italy.
Caffè Borsari
We never loved the traditional Italian coffee though we tried hard to like it somehow. But I guess it didn't work the way we wanted it too. Later we found Caffe Borsari it was such an eye catching cosy place where we were attracted immediately like magnets it pulled us. and who wont be when they see colourful teapots and speckled counter tops.
On the other hand, this place has a history of 60 years. Seats were very limited but worth the wait to give a shot. They had a range from dense hot chocolate to airy brioches which was found out to be the locals choice. Caffè Borsari is located at Corso Porta Borsari, 15, 37121 Verona VR, Italy.
Café Carducci
Locals were more attracted to this lace as it was an appetitive destination. They come here to enjoy their cappuccino with something light to eat. We tried their pastries and sandwiches For two days in a row and we never forgot to have them with the cappuccino. Café Carducci is located at Via Giosuè Carducci, 12, 37129 Verona VR, Italy.
Pasticceria Cordioli
This was a place we always wanted to visit whenever we say this place from the window of Torte di Verona. When I actually walked to Pasticceria Cordioli, I immediately regretted it as this place was filled with dozens of pastries and made me lost in them. Mainly we saw treats made with chocolate and marzipan. Pasticceria Cordioli is located at Via Cappello, 37, 37121 Verona VR, Italy.
Antica Pasticceria Piazza Isolo
Anyone who visits this cafe can welcome themselves to a quiet and cosy breakfast along with a warm cappuccino. They also have some varieties of cakes ready for any special occasion and also has a range of mouth-watering pastries. Antica Pasticceria Piazza Isolo is located at Basement of Acqua Morta, 70B, 37129 Verona VR, Italy.
Verona Gelato
I could swear that this is the best place to enjoy a gelato to satisfy anyone's sweet tooth no other place offers such a tasty delight. This place is filled with locals as well as tourists. Any gelato craving can be accomplished.
Verona Drinks
After trying all these foods I know one might ask don't we drink anything. I'm sure you are thirsty by now. No worries, Verona has multiple od watering holes to squench your thirst. Verona's beverage options are limitless. Lets see:
Cocktails
To have drinks in Verona is not a challenge. They have established wine flows to enjoy the unlimited wine. They provide their liquor with exotic ingredients and uses premium liquor. One of the best place to enjoy a variety of beverages. Archivio is located at Via Rosa, 3c, 37121 Verona VR, Italy.
Wine
Verona can be defined as wine lover's paradise.
Its just a less than half an hour ride to Valpolicella . Any wine lover is mostly welcomed here. They can try the best wines such as Amarone, Bardolino, Ripasso and Soave. There's nothing to be surprised to find Verona doing their annual expo with their extraordinary wines. As wine is an easy find out in Verona people can start their day with a glass of wine instead of a coffee. Sounds strange right!
Beer
Its not the same when it comes to beer. Finding beer is a bit of a hustle. Despite the hustle as I said this place is filled with wines. Don't forget! But they will be able to find beer in some better bars for sure.
Verona Markets & Specialty Shops
We were a little bit disappointed with this experience as they didn't have any fresh produce but more of tacky stuffs which I wad not interested at all. But at last we found out about Agro Alimentare Market of Paduna. Its an 800 year old market and epic. We found things that satisfied our needs.
Garage Coffee Bros.
You know as we prefer coffee over wine we wanted to full fill our caffeine craving. Therefore we found a coffee roaster next to the train station which we though was a cafe. Such a shame. Then we got a tour of his modern roasting operations. Happy to learn a wonderful process. But we would be much delighted if we could have found a coffee place. The only issue we had. Garage Coffee Bros. is located at Via Anton Maria Lorgna, 21, 37136 Verona VR, Italy.
Ettogrammo
This was the best place so far. Here they hold their products with a zero waste policy. Happy moment is to see someone working to save the planet. Hope every place would end up like this. In fear of loosing this world for our net generation.
Most of the streets here has some excellent shops with selling cheese, wines, meats etc. They set up a city to another level. Such a nice vibe and always seems like a shopping expedition. Ettogrammo is located at Basement of Acqua Morta, 48 / e, 37129 Verona VR, Italy.
Azienda Agricola Spada
We went here with chef Dennis and his wife. Such lovely souls. As a result, we got the opportunity to visit the estate. They were harvesting since 1910. They harvest grapes and let them age in a room filled with oak barrels. Then was the fun part. And yes it wad the tasting the wines. We had some best snacks while sipping delicious wines on Earth. Azienda Agricola Spada is located at Via Villa Girardi, 26, 37029 San Pietro In Cariano VR, Italy.
Things To Do in Verona
Lastly, if you are wondering that is it only about eating and drinking. As long as we all know the answer is no. We will share some important places if you will to visit.
Try to go around the city in Hop- on Hop-off Bus
Best way to do the 3 Hour walking tour is by foot.
Fill yourself with food and don't forget to taste the wine.
Its better to have a cooking class in Verona to cook your Verona favourites.
Don't forget to explore the nature.
Always add new experiences Such as tasting the Amarone Wine.
And finally don't miss the annual expo of Valpolicella.
Planning Checklist
Find the best place to live comfortably.
Always find a place with a kitchen. Don't know when you have a bad day.
Buy a new suitcase to fit all your memories.
Its better to have a universal travel adapter to charge your electronic devices.
Best if you buy a Verona travel guide. So that you wont miss any spot.
Finding a rental car for a great deal will be a plus point for the travel.
If you are possible you can always book some Verona fun tours.
Best way to travel is with protection. Therefore quote for a better travel insurance. Its better safe than sorry.