Need to fill your small house with a large crowd? Find These 10 best event planner tips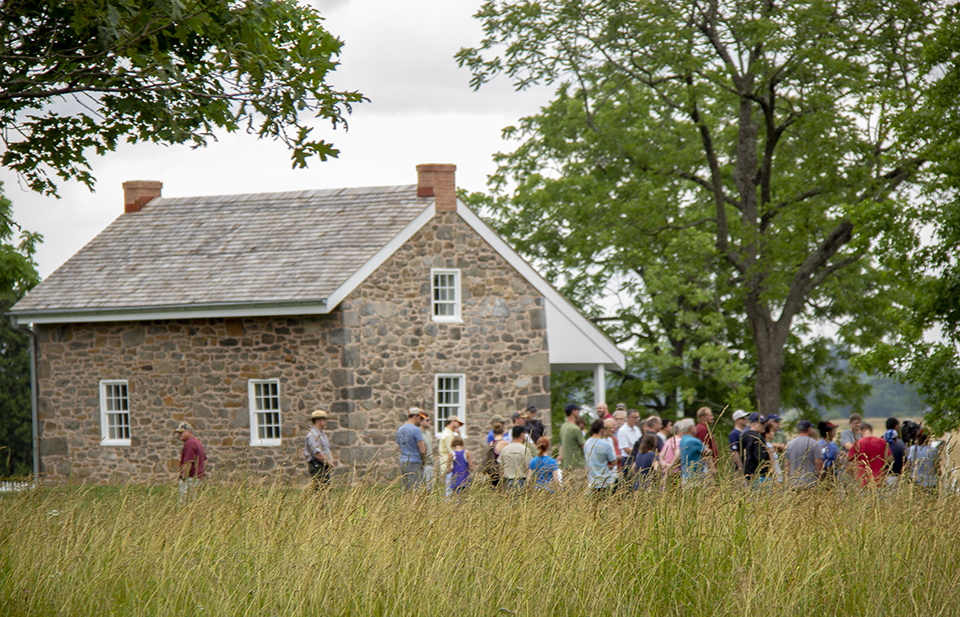 I'm pretty sure that you have been to parties staying with shoulder to shoulder chatting laughing with your loved ones. Mostly in the kitchen with a large number of guests passing your favourite dishes among the tables. In such an event, you feel some friendly environment that makes you so close with your friends and relations. You'll be glad to be a host at the end of the occasion. I used to experience this as an experienced event planner through the bird-eye- view for such a long time. We give you these best event planner tips as a solution.
I know the reasons why they keep enjoying while the others are overjoyed staying flat on the ground. As a fact, people used to talk about the parties even after months. However, you have to believe that the hall or the well-decorated homes are not the things they wish to talk about later. If you feel that your living place is not ideal or rooms are not large enough, there is something else to be done for them. I'm telling you this with years of experience gained for the past few years. Try to get some idea of what can you do with limited space with these simple tips in order to feel that your place is the best for the event excluding lack of space.
Keep in mind: A warm welcome with an emotional state will do better than your space. Be real. apologize for the inadequate space and if uncomforting caused due to lack of space. The real value of what you have would fulfil guests minds with enthusiasm from the entering.
Check out these simple space entertaining tips to make comfortable and safe the guests you welcome so that the next gathering would be marvellous for them.
Try to Declutter Surfaces and Tabletops
There will be no time for you and me to clean the whole place when guests are there in order to have a full clean up by taking a basket in one hand and walking briskly. some certain things to be cleaned as, kid's toys, paper works and especially the surface of clutter. Better return things into baskets and sort later to save time.
See the space created with such a simple task that does not hinder your activities to make your friends happy. If you wish to read deeply, check out our guide to decluttering the seven areas of your home, No more worries hereafter.
Grab the comfort
Collect some extra chairs, You have to set some backgrounds for people to feel more comfortable and warm with each other. (it may be your living room or any kind of area within the house) No matter the place, it should make your partners easy for them to engage with each other. Even though it looks traditional in aspect, it creates some cosiness with one another in some way. staying so close with chatting while passing food is the best vibes that generate through them. Need not worry about the size or colour of the chair, They may not be evenly matched with each other. If your mind brings some cohesion to the mix, I prefer Inexpensive faux sheepskin rugs on chair backs.
Consider the Furniture
Your usual kitchen table with four seatings will not make any sense when the numbers are large. Think of a way that makes it more spacious for your friends could stay co close happily. Feelings of a party should always be there with seating arrangements. Moving the dining table to the living room for just one day would not make you uneasy. Extend them with folding tables and cover with nice table cloths and line them. Put some small vases on the table with candles and see how happy they are with the lights. In that case in the party, all eyes go to the main table no doubt. Understand the space you had but not used in situations as this.
Ditch the table altogether
Anyway, forget the traditional seating arrangements you had before when there is a dinner party. It is advisable to arrange a buffet when there are guests more than the seating numbers. Arrange a food counter in a corner so that all can reach there and help themselves. Try to arrange a self-serving bar in the living room as well. Such things will let them fill their plates as wish and lounge on the couch or cushion of the floor. You must feel this kind of relaxation with their faces creating really exciting friendly environmental treatments.
All surfaces worth
You have to be satisfied with what you have. Check out all the surfaces that change into gatherings of your friends for a while. Don't you see your bookshelf of the living room as a bar? Why not your coffee table into a comfortable dining place?. A kitchen counter into a buffet is a good way. Arrange a bench at the entrance. Put some baskets to put the bags of guests when in need. In addition a wall hook for hanging jackets and hats as well.
Set all moods
Remember the parties you had with all lights with their maximum brightness. Surely you must have spent the time bit uncomfortable. With those lights, loud noises make real unpleasant for decent guests. We advise you to dim the lights! This is party time, not a place for a doctor to check your body with symptoms. You have to agree that the vibe makes much more effect than the menu or the size of the party space.
When you enter, you feel the mental relaxation and the mood begins to set to the party. with the dim light. it will be nice to start with dimming lights and flickering candles to make the event more entertaining. Not only that those things would make beautiful captures of your favourite albums.
Enhance creativity
It is unnecessary to be afraid of what you have for the treatments. In most cases, box-type things including all the variety of food are mostly remembered even after the party. Do you have any experience in a bathtub full of ice cubes and champagne bottles with nicely positioned? On the other hand, your kitchen sink can be filled with festive bottles of various kinds. have some cute cocktail glasses. Cover your dining table with nicely woven fabric linen in order to make it better. collect some fallen leaves of a tree and with pruning make an attractive branch to feel the natural sense of the vibe of your party.
Make zones
You must be tactical enough to give each area of the kitchen useful. it will help you to make the function more decent and well organized. In addition, it will make you feel a manageable number of guests are there. Following are the places for your identity:
Food serving table
sitting area ( no need of seats for all the members but seats when need)
Self-serving drinks surface.
place for persons interested in standing and mingling
Hanging area for jackets and purses.
We used to remove all the dirty dishes so that guests are no more worried about them. There are occasions, few guests are there even the cleaning process goes on. As you are hosting such a party, there is always a message there when you start cleaning while they enjoy"time to go". Some people stay for dinner as you requested, meanwhile you can clean the other dishes or any other food containers. read this for better awareness-my clean-up is much quicker
Need not to be perfect
If you are a hoster, Do not plan it as in gigantic type with all area covered. Parties are for enjoyment and to make your bonds closer with your loved ones. Get free from any kind of pressure, stress or things that make you downward trends. let it happens with sweet memories. your focal point should be aimed with joy, happiness and energy, in order to make your guests some kind of unforgettable event.
Your guests should be warmly welcomed, need not be impressed. Have a nice inviting table with yummy, crunchy food that they love.