Most Visited Fashion Stores in Austin, Texas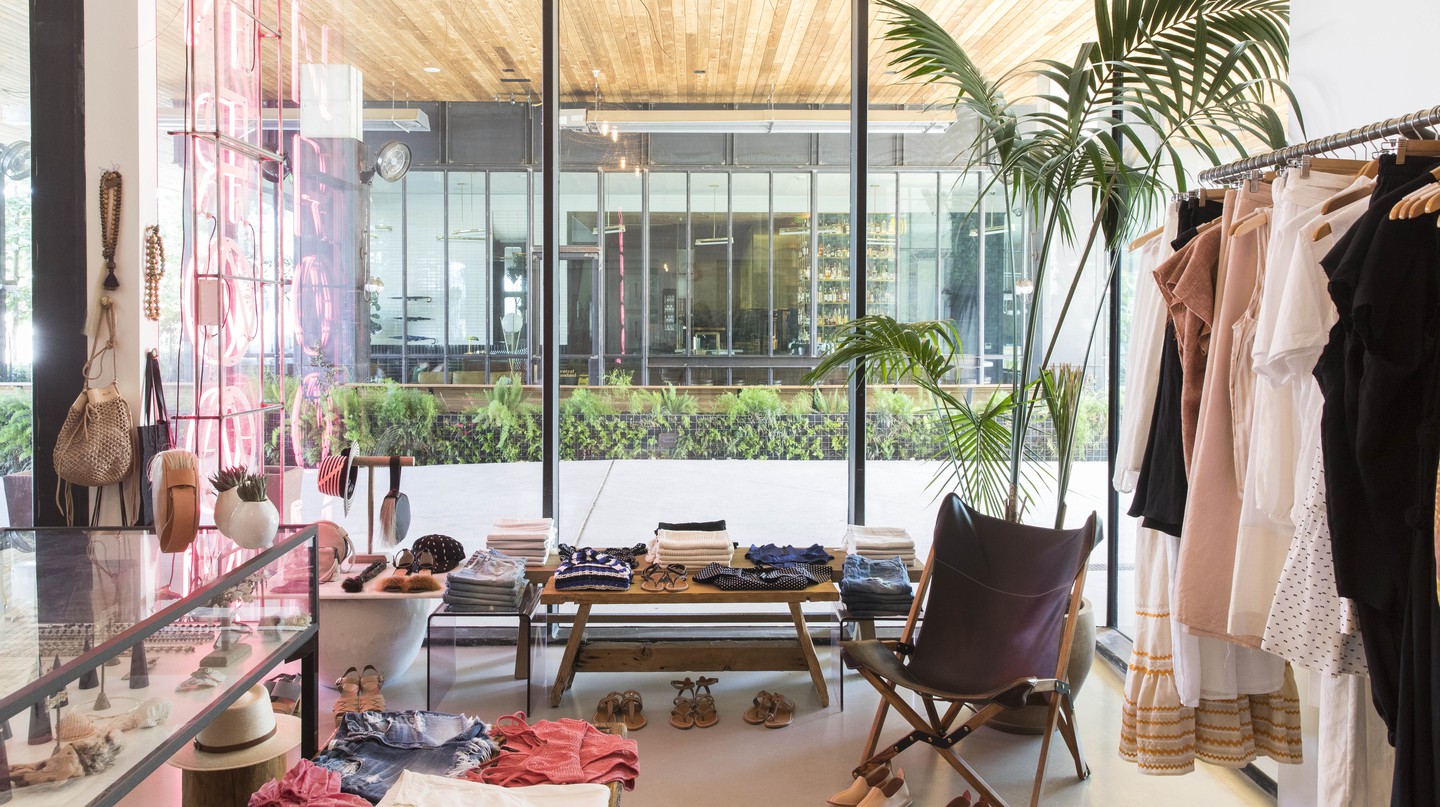 If someone considers cowboy boots and hats are represent Texas-style then you are wrong. It is broader than you think when it comes to fashion in Texas state capital. The "Keep Austin Weird" explains how style is trending. There are plenty of fashion stores in Texas to satisfy different customer requirements, still pays high demand for the old style goods. Here are the most visited fashion stores in Austin for formal and casual wear.
Esby Apparel
Store, Shop
Esby apparel is a designer clothing store, moreover supports for beauty has no gender difference. Designer and founder Stephanie Beard from Austin explains "high standard garments for both gents and ladies but created with gents mindset." That concept was helped to laying a powerful foundation for its brand which will stay in the market for an extended period of time. Designs such as overall dresses, shirt type dresses, simple slip-on garments, and denim can be excellent than fashionable clothing.
More info
Feathers Boutique Vintage
Shop
For those who are looking for old precious items, Feathers Boutique Vintage is an ideal place to shop for the rarest antique clothing. The biggest challenge for the owners is to find quality vintage wears regularly. For example, a Two-piece leather costume decorated with attractive blue color semi-precious stones to give you a rockstar look, similarly high wasted women jeans and band t-shirts don't go out of fashion. Custome-made handbags, jewelry with amazing craftsmanship, and antique home decorations are also available at Feathers.
More info
Outdoor Voices
Ty Haney is the founder of Outdoor Voices and one of the influencers who make activewear leggings possible at workplaces on any working day. That's how far activewear has gone. In order to provide a trademark OV appearance, leggings are made out of typically bright colors, tops are made for the right length to fit with the upper body, and dresses are used during exercise sessions having natural and limited light coloration. When compared the vibrant pink flamingo dresses are reliably popular. OV regularly organizes events to help the community where everyone is proud to wave their royal blue caps which embedded "Doing Things" on its front.
More info
Sunroom Boutique
Shop
Sunroom established its business in 2013 and now operates both in Austin and Malibu. It makes and presents a style of boho-chic and quality in appearance where they use the influence of both the cities. Imagine wearing baggie bohemian maxi dresses and tops instead of denim jumpsuits and custom-made swimwear. This style of clothing will help you comfortably go through the lengthy as well as humid summer in Austin.
More info
STAG Provisions for Men
Shop
STAG Provisions has a men's selection of roughly made old style and specially created for outdoor style clothing for gents. It is in the outstanding location of South Congress Avenue. The Texas city is a place where you can easily sell any type of clothing around the clock which is made out of expensive cotton or wool, fleece, denim, leather, and even boots. Daughters is the sister brand introduced by STAG recently where it has the same length and degree of finest weaving of denim and leather but carries ladies' characteristics.
More info
ByGeorge
Shop, Store
Austin's exclusive fashion store ByGeorge celebrated its 40 years of business in 2019. If you are in Texas and want to experience an expensive shopping tour don't forget to go to this premium shop. Alexander Wang, Balenciaga, Marni and many more designers display their work at this shop. George is not a vendor who sells ladies' clothing because gents costumes are also available most importantly it has a huge collection of custom-made home decorations. It is to elevate your home appearance similar to your costume.
More info
South of Everywhere
Shop
South of Everywhere is located in South Lamar. Its founders named Domingo Anthony, Cade Wilson and Emory Blake are the mastermind behind creating a luxury clothing in relation to urban streetwear while catering the people who loves to aquire fashionable items. While on your visit, you can purchase of-the-moment sneakers, sportswear, hoodies and printed T-shirts. More over, attend to their after-hours events which are happenning continuingly.
More info
Passport Vintage
Shop, Store
How do you look in a old fashioned denim? Passport Vintage is place you should go and have a high-waisted jeans to properly show your passion towards fashion while showing your figure as shown in the early 90's magazine. Shop has transformed its business from an online retail store to a completely developed physical store in South 1st street as well as large number of followers in Instagram during last five years. Passport Vintage sells not only your favorite supermodel high waste jeans also an old athletic wear collection such as baggie type fullovers, trim tops and T-shirts. Most importantly, all of them are carrying a traditional look relates to Austin.
More info
Charm School Vintage
Store
Charm School Vintage provides you each and every detail of their products and accessories on the group's Instegram hence if you are interested in old fashioned stuffs you should follow them. It may be cute dress from 60's, popular band T-shirt from 90's era or appealing accessory its amazing to see how much details you can get online rather going to check it from store. Charm School Vintage elevates its brand by continuos selection of garments, appraise its possibility to wear and joy also assessing level of motivate can haveby wearing them. This dearest shop is located in East Side of Austin.
More info
Beehive Boutique
Market, Store
Beehive is atandout store because of the timely upgrades inline with recent fashion, quality maintanance and high life expansion of the product even though its Fuzzy looking jackets, prints with animal and vibrant color velvet hairbands. Beehive is a best place to be for fancy shopping though its a shop that sells custom made clothing and accessories. Most importantly, it clearly a very cheap store when considering the other big shops included in this list.
More info