30 MEXICAN TRAVEL TIPS TO KNOW BEFORE YOU GO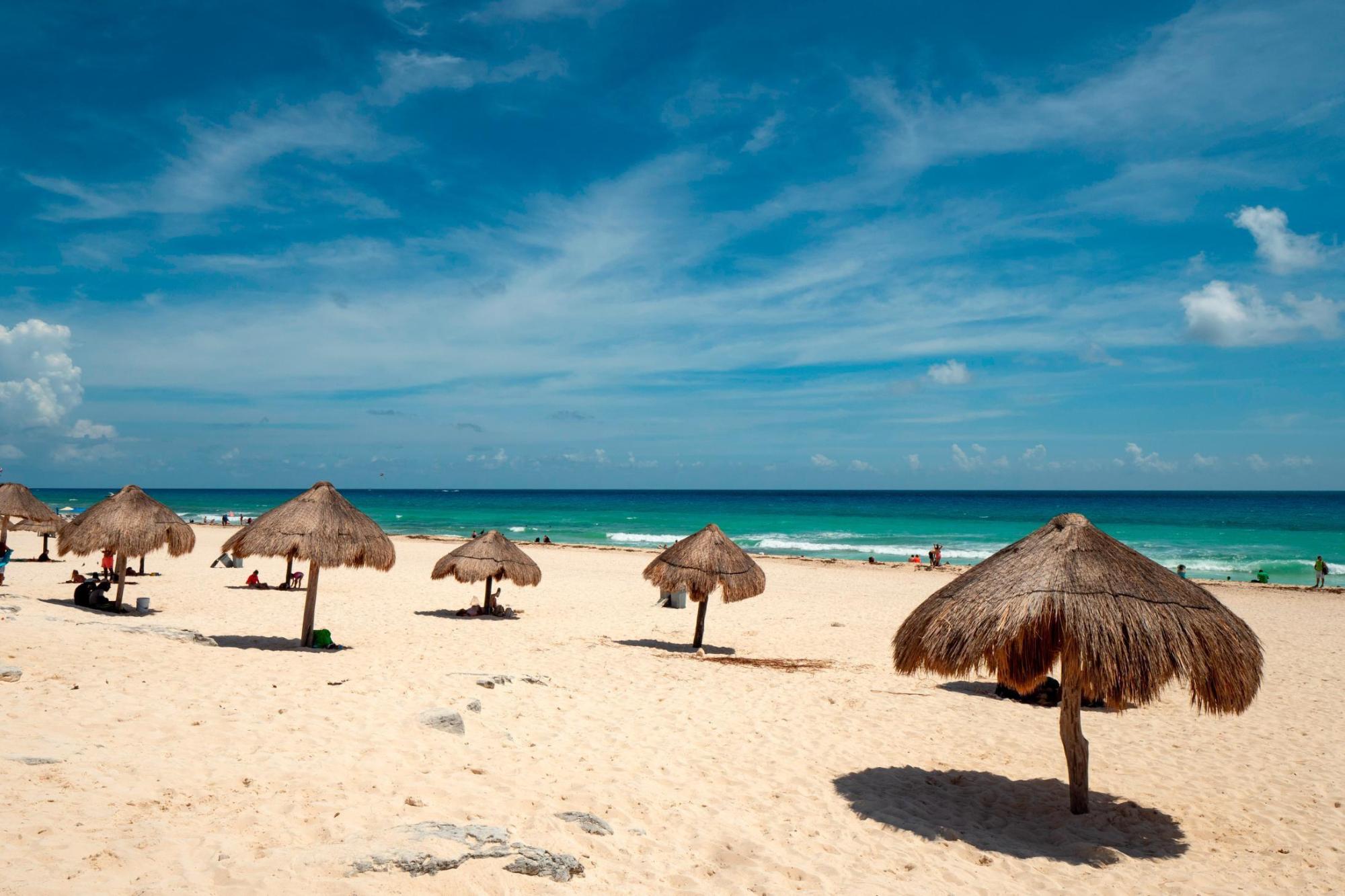 One of my favorite nations in Mexico. It has wonderful food, a vibrant culture, a rich history, and some of the best beaches in the world! The landscapes of Mexico span from the Caribbean coast to lush jungles in the south, mountains in the middle, and deserts in the north. It's a land that requires time and effort to explore, which is why so many visitors keep returning. After spending some time traveling around Mexico, I've compiled a list of Mexico travel recommendations to assist you in planning your trip.
Read: 12 Best Oils for Hair Growth and Thickness
This article will assist you in planning a vacation to Mexico by providing information on the country's culture, rules, and some of the pitfalls to avoid while there.
1. Insure yourself
Without comprehensive travel insurance, you should not set out on the road. This advice applies to travel in Mexico as well as any other nation.
Nobody plans for unpleasant things to happen on a vacation, but you never know what can happen on your next excursion. I recommend World Nomads Insurance, which covers a variety of things including hospital visits, accidents, lost and damaged luggage, and personal possessions.
2. Keep your paper slip in a secure location
Important: You will receive a small breakaway part of your immigration form that you had already filled out when you pass through customs in Mexico. It is your responsibility to keep this small piece of paper safe and secure until you leave the country and must submit it to immigration officers.
When it's busy, some immigration agents simply remove it from your immigration form, place it in your passport, and hand it back to you without saying anything. Some, on the other hand, believe that it is critical to maintaining it safe. The point is that you'll need this form on your way out, so keep it safe.
3. Extend your search beyond the usual tourist traps
This is perhaps one of my most important pieces of travel advice for Mexico.
If you are staying in one of the all-inclusive resorts in Cancun or Cabo San Lucas, it may be tempting to spend your entire holiday there, but I do not recommend it for one simple reason:
You'll miss out on some of Mexico's cultural highlights!
Mexico has many historical sites, beautiful cities, and Mayan ruins where you can learn about the country's pre- and post-colonial past, engage with the inhabitants, and sample traditional Mexican cuisine.
While public transit and scheduled tours are options for exploring Mexico, hiring a car gives you the most freedom and flexibility. My best option for automobile rental in Mexico is City Car Rental, which has locations in several prominent tourist areas across the country.
PRO TIP: Check out this post for further information on how to hire a car in Mexico.
Visit Mexico's Pueblos Magicos, or Magic Towns, which have been declared by the Mexican government for their cultural legacy and value.
When you visit these locations, you can expect fewer shops dedicated solely to visitors and more local flavor, making for an unforgettable cultural experience.
If you're planning a trip to the Yucatán Peninsula and want to learn about the culture, go to Izamal and Uayma, which are both close to Valladolid. There are numerous Pueblos Magicos around Mexico, and you can find a complete list here.
4. Keep an eye out for rental car frauds
While scams aren't frequent in Mexico, automobile rentals are one area where you should be on the lookout. Avoid low-ball bait-and-switch offers that advertise cars for $5-10 per day when hunting for a car. Often, this is only a ruse to hide an excessive price that includes your insurance and other expenses.
Also, most people are unaware that the contract that comes with your automobile rental agreement defines exactly what this rate will cover. Always contact your car rental company if you have any questions.
Rent a car with City Car Rental to explore the Yucatan Peninsula, Baja California, or take a road trip through Chiapas. They have low pricing and a large inventory in many popular destinations throughout Mexico.
I've rented cars from them several times and have always been pleased with their service and low rates.
PRO TIP: If you're planning a trip to Mexico's Caribbean and need Cancun Airport transportation, look into eTransfers Cancun, which offers private, group, and luxury transfers at reasonable rates.
5. Prepare for military checkpoints
If you opt to hire a car in Mexico, be prepared to pass through military checkpoints depending on your destination.
The Mexican government is making numerous efforts to keep the country safe, particularly near tourism routes, thus it is not uncommon to drive through checkpoints manned by troops armed with automatic rifles.
It may be daunting, but unless you raise suspicion, you will most likely be asked a few basic questions. All you have to do is be nice, answer truthfully, and be prepared to open your vehicle for examination.
6. Good hotels do not have to be costly
Yes, Mexico has some of the best all-inclusive hotel deals in destinations like Cancun, Cabo San Lucas, and Puerto Vallarta. While some places feature excellent buffets and relaxing spas, you do not have to spend all of your money to stay there.
Mid-range and even inexpensive hotels in Mexico can be excellent places to stay, so always look into your possibilities. Hotels.com and Agoda.com are two of my favorite websites for discovering amazing deals on hotels in Mexico.
7. Do not flush paper down the toilet
In Mexico, the common rule is that no paper should be thrown into the toilet, as evidenced by signage in almost every hotel's restroom. This is because many areas of Mexico's drainage systems are quite ancient and might swiftly fail if they become blocked.
A brief word about Mexican bathrooms: the letter M stands for "Mujeres," which is Spanish for "women." Similarly, the letter C stands for "Caballeros," which is Spanish for "gentlemen."
8. When it comes to bus trips, ADO is the go-to firm
If you've ever visited Yucatan, you're probably aware of ADO, a bus operator that operates in the area.
ADO buses are exceptionally clean, contemporary, and cost-effective! Traveling by bus between places in Mexico is simple and inexpensive, costing as little as USD 10 (This is what I paid for some of my travels around Yucatan).
ADO also provides an app, which is useful for passengers who do not know Spanish, as ticket office employees often speak limited English and may be unable to assist you if you have questions.
On ADO's website DO's website, you may look up fares and locations.
Busbud.com, a third-party portal that allows you to locate affordable bus tickets on the go, now allows you to book ADO tickets for your journeys around Mexico.
9. To save money, take colectivos
If you want to save money, colectivos are compact shared vans that are an excellent alternative to ADO buses. The cost of a colectivo ticket is a fraction of the cost of a plane ticket, and in some situations, it may be as little as a few dollars depending on your destination.
While colectivos are popular in Yucatan, they are also popular in other parts of Mexico, including Mexico City.
10. Mexico is not all dangerous
Is it safe to travel to Mexico?
When I tell people about my trips to Mexico, this is by far the most common question I get. Given the amount of negative coverage of Mexico in the American press, the question isn't surprising.
Here's the deal:
Because of its troubles with cartel violence, Mexico has a terrible reputation.
Mexico's tourist destinations are vital to the country's economy and are tightly protected. However, robberies and kidnappings are very common in Mexico, and you should constantly be careful of your surroundings, no matter where you go in the country.
It is your obligation to research the circumstances in the area where you intend to travel. Make sure you're up to date on recent occurrences in the region before deciding whether or not to visit.
If you are traveling to Mexico from the United States, make sure to check the U.S. Embassy Advisory for the most up-to-date information on the country's condition.
11. Consume authentic Mexican cuisine
Aside from the world-famous classics like tacos and guacamole with chips, Mexico boasts a diverse range of regional cuisines to sample. Depending on the region of Mexico you are visiting, try as much native cuisine as possible.
You should also know that Mexican street food is amazing!
If you are staying at a large resort where everything is provided to you, this is one of my most important travel suggestions for Mexico.
12. Also, don't forget to sample some street food!
From tacos to churros and marquesitas (crispy crepes filled with chocolates or fruit) to delectable corn, Mexico's street cuisine (known as la comida callejera) is a must-try! On your trip, indulge your taste buds with various delicacies.
13. Keep an eye out for the seaweed season
If you're planning a vacation to the Caribbean in Mexico, such as Cancun, Playa Del Carmen, or Tulum, you should be aware of the so-called sargassum season, which begins in April and lasts until May, when loads of seaweed washes ashore, causing swimming conditions to deteriorate.
Sargassum has gotten a lot of press in recent years, especially in locations like Tulum, where the seaweed has taken over numerous beaches.
Look for the Cancun-based Sargasso Monitoring Network, which releases regular reports on the state of Mexico's Caribbean.
PRO TIP: For the most up-to-date and extensive information on how to get from Cancun to Tulum and save money on transportation, read this post.
14. Understand the fundamentals of the Spanish language
The majority of people who work in the tourism business in Mexico speak or understand English at a basic level, however
Even rudimentary Spanish can help you get a long way!
The more away you are from tourist traps, the less English you should expect. What's fantastic about going to these areas is that you can get a glimpse of the country's true culture.
The more away you are from tourist traps, the less English you should expect. What's fantastic about going to these areas is that you can get a glimpse of the country's true culture.
Therefore, learning at least a little Spanish is one of my best travel secrets to Mexico.
Get a few of textbooks and start studying Spanish!
15. Invest in a Telcel SIM card
If you're planning a trip to Mexico, consider how you'll stay connected while exploring the nation.
You may easily get a wi-fi connection in tourist locations like restaurants and hotels, but after you leave, your connection may suddenly expire.
To avoid this situation, I propose purchasing a Telcel SIM card from any Telcel store (the largest carrier in Mexico).
16. Get a virtual private network (VPN)
Whether you're traveling to Mexico or not, using a VPN to secure your data while online is an excellent idea. Always keep in mind that connecting to a public wi-fi network at a coffee shop, hotel, or other public location puts your data at danger. It only takes one bad person to steal your identity!
I recommend Nord VPN, a trusted leader in consumer data protection, to safeguard your digital data while traveling in Mexico and other countries.
17. Be wary of con artists
One of my travel safety advice for Mexico is to remain mindful of your surroundings at all times.
This applies to both non-touristic and touristy locations, where scams aimed at visitors abound, such as phony tour guides who claim that purchasing a tour is required to view a tourist destination.
Even if you are in a place where the majority of people are nice, keep your guard up. You could be an easy target as a tourist, especially if you are visiting Mexico for the first time and are unfamiliar with the culture.
18. In most cases, haggling is not an option… However, you can still give it a shot!
Although haggling is not common in Mexico, you may want to try it depending on the situation. For example, when taking a taxi or purchasing a gift at a major tourist attraction like Chichen Itza, you could try to negotiate a lesser price.
Negotiate a price in advance while taking a taxi in Mexico. Many taxi drivers in Mexico are eager to haggle, so if a price seems a little too high, ask to lower it before settling on the final payment.
19. Mexico offers a diverse range of climates
Mexico is known for its white-sand beaches and Caribbean turquoise waters, but it is not all sunshine and warmth.
The Pacific Coast of Mexico, for example, has a dry climate, whereas the interior has more mountainous and desert areas, where temperatures can vary substantially. You might even see snow if you're high in the mountains.
For example, the climate of Mexico City is more like that of other cities in the Northern Hemisphere, so don't forget to carry your jacket.
In short, if you plan to travel around Mexico, one of my recommendations is to pack more than simply beachwear!
20. Take your time to discover Mexico
With a population of 130,000 million people, Mexico is a massive country. While movies and images produced by Western pop culture may have given you an impression of Mexican culture, there are significant geographical distinctions in Mexico, and you shouldn't expect to see stereotypes on every corner.
To give you an idea, the northern part of the country, along the US border, is very different from the southern states of Oaxaca and Chiapas. Similarly, Baja California, a peninsula in Mexico's Pacific, is distinct from the rest of the country.
21. Tips are both anticipated and welcomed
In Mexico, you should tip anywhere between 10% and 20% of the whole bill. Waiters and waitresses in Mexico earn fairly low hourly salaries, similar to those in the United States, so your gratuity will go a long way.
When paying with a credit card, you may be asked how much you want to give in tips after swiping your card, and you must press the appropriate button. You should leave a gratuity unless the service was poor.
Additionally, if you are coming to Mexico from the United States, you may note that service is often slower in Mexico than in the United States.
Mexicans take their time, so don't expect your server to continually check on you and ask how you're doing. When it comes time to pay your payment, it may take a little longer.
You, too, should take your time and enjoy your meal!
22. Always have pesos on you
Carrying local currency is one of my top travel tips for Mexico!
While many stores in touristy areas accept credit cards (or tarjetas in Spanish), you should always have Mexican Pesos on you.
This is especially true if you are planning a road trip or a stay in one of Mexico's small towns, where credit cards may only be accepted in a few stores and restaurants. Also, in Mexican mercados (or markets), souvenir dealers and local craftspeople only accept cash.
23. Consider taking a tour
Few individuals want to purchase a tour.
Tours can be costly, and you must walk with a group of other people, which takes much longer than seeing a location alone. Certain locations in Mexico, on the other hand, are ideal for taking a guided tour to learn about the region's history and culture.
Ancient Mayan ruins like Chichen Itza, Uxmal, and Ek Balam, as well as colonial Mexican cities like Merida and Valladolid, benefit from guided excursions.
You can also take a guided tour of cenotes, which are water-filled caves located across the Yucatán Peninsula. If you don't have a lot of time and want to get the most out of your vacation, this is a terrific alternative.
24. Mayan Ruins are a must-see
As a true fan of Mayan ruins in Mexico, I feel bound to urge you to visit at least one!
Mexico is a history buff's dream come true, with thousands of old Mayan ruins dating back as far as 2,500-3,000 years.
Mexico was occupied by Mayans, among other indigenous groups, before the advent of conquistadores in the 16th century, and Mayan history is profoundly ingrained in the country's identity, as seen by cuisine, traditions, and culture.
While you've definitely heard of Chichen Itza, one of the Seven Wonders of the World, Mexico also boasts many more Mayan ruins in regions like the Yucatan Peninsula, Oaxaca, and Chiapas that aren't quite as touristy.
Here is a list of some of Mexico's top Mayan ruins (in my opinion)
Calakmul, in the state of Campeche, is one of Mexico's most spectacular Mayan ruins.
Near Valladolid, Ek Balam is a less-visited Mayan ruin site.
A Mayan ruin site around an hour's drive from Bacalar is Kohunlich.
Teotihuacan is a Mayan ruin site located just outside of Mexico City.
Muyil – A modest yet fascinating archaeological site near Tulum that attracts far fewer visitors than the famous Tulum ruins.
Uxmal is a Mayan ruins site near Merida that is part of the Puuc Route, which also includes other ruins and cenotes.
Palenque – A popular tourist destination in Chiapas, Palenque is an amazing Mayan ruin site.
25. Take a soak in one of the cenotes
If you visit Mexico's Yucatan Peninsula, be sure to take a plunge in one of the cenotes, which are water-filled caves that dot the terrain.
Some cenotes are open to the air and contain stalactites and stalagmites, whereas others are completely underground and have stalactites and stalagmites. Many cenotes in Mexico offer snorkeling opportunities, and some even enable diving, such as the stunning Cenote Dos Ojos near Tulum.
However, if you simply want to unwind, you should know that swimming in Mexico's cenotes is a pure joy and a once-in-a-lifetime experience that you won't find anywhere else.
PRO TIP: Each cenote charges an admission fee, which must be paid in cash, so bring some pesos with you. For a little cost, several of them also provide lockers and snorkeling equipment. I recommend arriving early in the morning for a better experience.
26. Avoid using tap water
In Mexico, tap water is unsafe to drink.
It is not consumed by the locals or tourists alike. When traveling across the nation or visiting a restaurant, always request bottled water. Fortunately, some hotels in Mexico provide free water in their lobbies, so carry your water bottle with you.
27. Make an effort to be courteous
When they see that you are a foreigner visiting their country, the majority of Mexicans are incredibly cordial.
When you go down a crowded street like Playa Del Carmen or Cancun, they may be selling tours or trying to sell you something, but aside from that pushy attitude, people are largely nice and will answer any questions you have.
Make sure to show good manners and smile.
While the Mexican people are laid-back and easygoing, civility and etiquette play an important role in their society. Strangers, for example, will always address you as Usted (a courteous form of you in Spanish), while store and restaurant employees will always greet you.
Spanish Phrases That Will Come In Handy
To make things a little easier, I've compiled a list of handy Spanish travel words and expressions. Please contact me if you have any further questions or would like to learn more about traveling in Mexico:
Buenos Dias – Good Morning
Buenas Tardes – Good Afternoon
Buenas Noches – Good Night
Adios – Goodbye
Gracias – Thank you
Por Favor – Please
No entiendo/no comprendo – I don't understand
Lo siento – Sorry
Disculpe – Excuse me
Hasta luego – See you later
La cuenta, por favor – Can I have a bill please?
Donde es? – Where is …?
Derecho – right
Izquerda – left
Pagar con tarjeta/efectivo – to pay with card/cash
28. In larger cities, dress conservatively
Don't wear jean shorts and a crop top in a place like Guadalajara. Both men and women are affected by this. Sorry, I have no idea what men's fashion is like these days, but I hope you get the idea.
Larger inland Mexican cities have more conservative dress codes, so carry some jeans, medium-length dresses, and other clothing that covers your legs and shoulders to prevent unusual looks and unwanted attention.
29. In Mexico, don't expect anything to start on schedule
If you're visiting Mexico from the West, you should be aware that activities rarely begin on time in this nation. Mexicans have a distinct view of time than Americans or Europeans, one that is more akin to that of Latin American countries.
And it's nothing out of the ordinary if your guided tour is running 10 to 15 minutes late or your appointment is running late. It's pointless to get unhappy or complain; simply accept it and enjoy your time in this lovely country.
30. You should be cautious about which ATMs you use
Not all ATMs are created equal. While you should try to use only ATMs affiliated with big banks and corporations, some, such as HSBC, can levy hefty fees of up to 70 Mexican Pesos each transaction.
Other ATMs, including as Santander and BanaMex, charge lesser fees and are easy to find near airports, bus stations, and other significant locations.
For most overseas ATMs, I use the Charles Schwab debit card, which has no transaction fees.
Last but not least…
One of the most apparent but sometimes disregarded travel suggestions for Mexico is…
Remember to book your flight as soon as possible!
Dollar Flight Club, a website that offers exceptional deals on international flights, is a great place to look for inexpensive flights to Mexico. And the best part is that it takes care of everything for you!
I understand if you've never heard of Dollar Flight Club and aren't sure if you want to use it.
Taking advantage of the Dollar Flight Club could be especially beneficial during peak season (late November to April) during Spring Break, when thousands of North American travelers flock to Mexico to escape the cold. Don't forget about Christmas and New Year's, which are two of the busiest travel seasons in Mexico's coastal locations.
This article may contain affiliate links. If you make a purchase using the links in this article, I may receive a small commission at no cost to you.