Opulence Cruise Ship Vacations You Must Try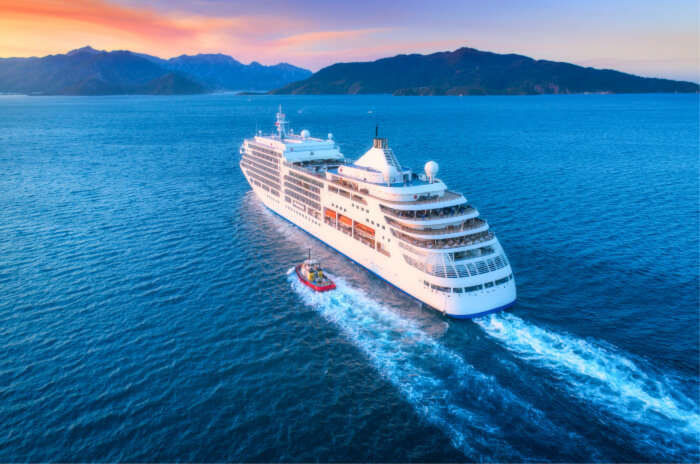 The cruising industry is lifting its head once more with trending cruisers. Here we will cater for you the best Opulence Cruise Ship Vacations You Must Try!
After more than a year, in late June "celebrity Edge" cruises was the first cruise ship to begin their seven-night journey from the U.S to the Caribbean and Mexico. And some other cruise lines also have planned to begin their journey in this fall and winter seasons.
Read: Luxury resorts in Delaware
As a result of the safety precautions and vaccination, nowadays, the vacation by sea is different from the traditional one in the past. Marcella Rappaport, a cruise specialist at ovation Travel in New York, states that the company is leading with a new strategy, breaking the stereotypical rules- which may not apply cheesy entertainment and midnight buffets.
He said that you can find ships for the people who would never just take a cruise. All their ships will offer you itineraries, attractive onboard programming, and the best food. They will provide you with the best experience with incredible sightseeing.
No doubt, you may puzzle when choosing one cruise line among hundreds of them. Do not worry we have summarized here the branded yet most opulence six cruise lines to make your task easy and quick.
Inside of Aqua Expeditions vessel.
Aqua Expeditions
About; Started the journey in 2007 in Peru as a luxury boutique river cruise operator, they have been widened their service to an ocean explorer yacht, Aqua Blu, in 2019 from the Peruvian Amazon to Cambodia and Vietnam, sails including three coastal destinations in eastern Indonesia; the Spice Island, the Komodo Islands, and Raja Ampat.
The ships consisted of 5-20 cabins exposing its local culture, nature, and wildlife-snorkeling, diving, bird-watching tours, village visits, walking safaris, etc. Foods flourished with regional cuisine composed of local ingredients on every trip.
Additional details and Pricing: All refreshments, alcohol, and tours. Prices starting from $4,125 for a three-night trip.
The Seabourn.
Seabourn
About: Top brand cruise line to experience ultra-luxury cruising, Seabourn has planned to launch their service with a fleet of five all-suite vessels which can collect passengers up to 600 each; two expedition ships with 132 suites each within next year. Unlike the large ships, since their ships are small, they have access to many ports over 400 destinations worldwide. The next journey is scheduled to stop at a whale-watching-focused itinerary in Australia and New Zealand in December 2022. And another trip across the Arctic by next May. Luxurious service including one staff member per guest, and the super delicious foods served from the hands of world-famous chef Thomas Keller.
Additional details with pricing: This trip will provide all refreshments (caviar is not uncommon), branded alcohol, and rewards. Feel free to ask if you want your in-suite bar and fridge to be custom-stocked beforehand. Pay off around $ 5,000 a person to start your seven-day cruise ship vacation.
Inside a room at Ponant with a private deck.
Ponant
About: Officers of the French Merchant Navy was craving to travel to unexplored regions, so they founded this in 1988. Ponant sets its sail to all seven continents and is famous for its remarkable trips all over the world. For example, on a vacation through Japan, guests will be able to experience the taste of the most delicious udon noodles from one of the best chefs of the craft. Moreover, in December the trip to Antarctica, the guests will be able to travel to the only place in the world where one can see the 100% visible solar eclipse.
Because of their moderate size, the ships can stop at any dock of any destination. Also, they have Zodiac boats for exploring the sites. In addition to that their service is accomplished with naturalist guides for every trip. Recently Ponants has joined with Smithsonian Journeys to provide more culture-based tours from the beginning of the next year.
Additional details and pricing: All refreshments and alcohol, excursions, water sports (except scuba diving) and gratuities. Seven days trip price from $3,900 a person.
A lounge at the Silversea boutique cruise
Silversea Cruises
About: Another opulence cruise ship for vacations. This cruise is accompanied by boutique-style vessels and expedition ships will provide all your accommodations. Your journey with Silversea targeted all seven continents with a variety of new experiences. The trip across Galapagos is full of hiking and wildlife watching and the trip across the Mediterranean highlights cultural sites in each city such as Bordeaux, in France and Athens, Greece.
For Foodies: Silversea is presenting a new program called "Sea and Land Taste" this summer partnering with former Saveur editor in chief Adam Sachs to prepare ingredients at each port for onboard dishes and drinks.
Additional details and Pricing: Include all refreshments and alcohol, excursion, rewards, butler service, and unlimited Wi-Fi. Seven-days trip charges average $7,000 a person.
Inside one of the room's at Richard Branson's Virgin Voyage
Virgin Voyages
About: No doubt, if Richard Branson begins a cruise company, it is always so stylish and attractive. The adults-only line is filled with aesthetic presentations inspired by superyacht design and talents of Roman and Williams, Tom Dixon's Research design studio to highlight the unique vibe.
This cruise experience is full of freedom, without any dress code or set mealtimes. Thus it is full of fun activities such as; mood lighting and hammocks for the entertainment of the guests. In addition to this, they offer 20 dining venues and longer stays at ports. While the first ship, Scarlet Lady provides Caribbean itineraries another two will sail from Barcelona and Athens (journey dates are yet to be announced).
Additional details and Pricing: We Will provide all refreshments (but no alcohol), Wi-Fi, and additional rewards. Journey charges at $1,500 a person.
Crystal Yacht Cruises
About: Crystal's new, hip offshoot, crystal yacht cruises, provides you with a better vacation experience both in popular and less explored places in a Crystal Esprit, a 62 passenger yacht. They include the following destinations: Dalmatian coast, Seychelles, Petra, ad the Arabian Peninsula. Esprit is accompanied by water sports equipment ( water skis, jet skis, wake and paddleboards, kayaks) and also a submarine that can go 1000 feet underwater.
Moreover, there are butlers for each guest. Your tour includes many adventurous activities such as zip-lining, aerial tours, scuba diving, and sightseeing by bike.
Additional details and Pricing: Facilities include, meals and alcohol, unlimited Wi-Fi, additional rewards, and two excursions in every port. Journey charges $ 3,899 a person.