It's Here! Our Ultimate Guide to the Best Shopping Spots in Austin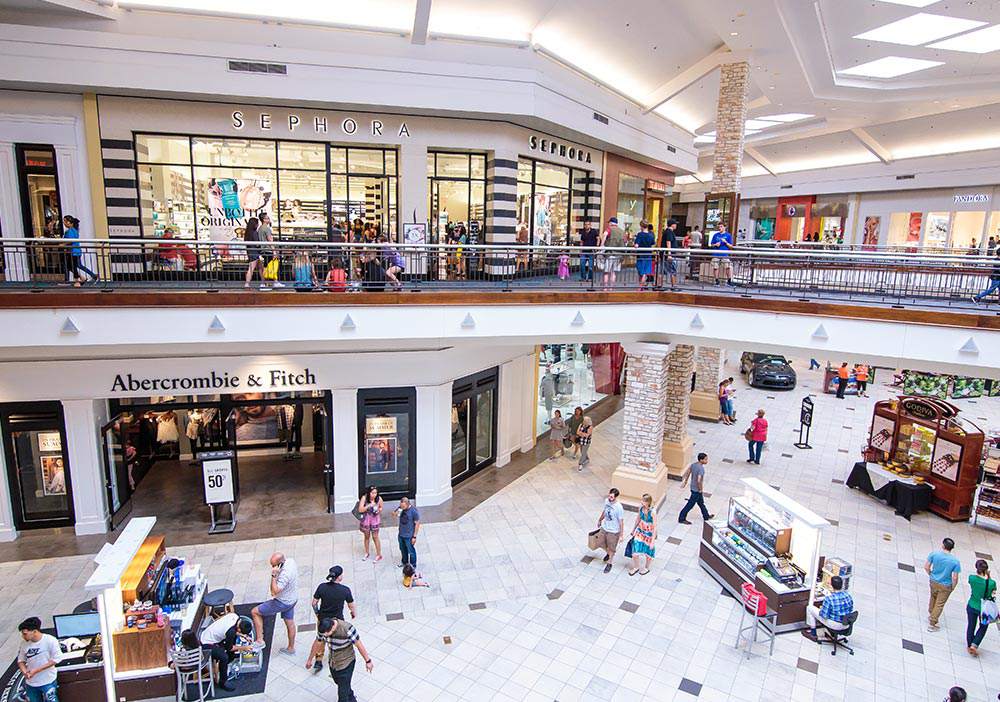 Austin has been famous for antiques since the old days, but over the last five years, our city has become a symbol of artful boutiques and different types of local designs. It seems like our emotions, casual way of life is contemplated by our Austin City. Still, we don't use black tie here, but if you are fond of unconventional costumes, minimalist home goods, or especially the perfect vintage tee, come to Austin. We have everything to fulfill your preferences. To make it easy we have brought a list of the best Shopping Spots in Austin
What are the Best Shopping Spots in Austin
You should know one thing when visiting these shopping spots in Austin. No matter if it's a home goods store, clothing boutique, or a vintage zone. All of them are dripped in Austin's unique style, culture, and charms. We have searched all the hidden places and brought them up to you in the list. Each one of them is proof of the artistic values and culture of this beautiful city.
Go down and select the best shopping in Austin as your preference.
Clothes, Jewelry, and Accessories
1211 E 11th Street
The owner Miranda Bennett is a clothing designer and she has very simple designs. There you can see pieces of jewelry that will suit her costumes. Her very simple cloth pieces are made of dyed plants on silk and linen, and she has a unique rainbow shade design that suits any mood. Her store is very pleasant to visit and it's amazing.
1603 South Congress Ave
The store is located below the South Congress Hotel. Their Sunroom costumes are not the best in the town but they have a good collection of unique designers and artisans. They belong to a west coast-style mood in the city.
1111 E. 11th St.
It will be the best place to visit in the city, and better you add it to your store list In Austin. The Charm Scholl have got an amazing collection of the best designs belonged to many eras. You can go there and do some shopping or entertain the moment you spend there. They conduct art and music shows. And workshops which make you stimulated on these kinds of fashions.
524 North Lamar & 1400 S Congress Ave
By George was the main role in bringing high fashion to Austin city. They have been existing from the begging of this field. The Lamar store is the chief location and creates astonishing costumes in the city. They have become the desired collection of both men and women.
By George, South Congress creates more casual costumes and has introduced many designs for both men and women and home. This is the most suitable place for you to find new experimental designs that exciting in the world.
1200 E 11th St
When it comes to boots manufacturing Helm is the top of it. Those boots are designed in Austin city and manufacturing is done in the USA. It takes 153 steps to finish manufacturing one pair of boots and it's not an easy task. They have constant craftsmanship, which you can get proved by entering their East Austin stores.
1423 S Congress Ave.
Stag pretends to be the common store for both men and women. It is a large department store which you can find all your requirements. No matter there are all classical/modern traditional/progressive respectful/ defiant items.
1210 S Congress Ave.
Best Made Co. is mostly famous for its clothes and different type of styles made for the outdoorsy community. Most of them are sold online and it's our fortune to have the third shop on South Congress. Obviously, this is the best place to buy any gifts for your husband.
1318 S Congress Ave
This is a boutique shop filled with Cali Vibes located in the center of South Congress opposite the ideal Perla's patio. The cove is very different from the conventional stores in SoCo. Lots of travelars visist this boutique. The owners of the store mainly focus on big selections of high brands. Beach Riot, Clare V, For Love & Lemons, Levis, and James Perse are some of their item brands. The Cove manufactures all things from swimwear to ornaments of different types/styles.
1700 B South Congress Ave.
The best shopping store for an individual experience. High-quality denim T-shirts and all the ornamented material you can imagine. It is located on South Congree. This is one of the best place to shop in Austin.
606 Blanco St.
If you are a person living in a major US city then you are a neighbor to The Outdoor Voices. There is the possibility to find an Outdoor Voces near you. Do you know that Athletic wares started in Austin? You must visit the main store Downtown, And no worries both men And women have something to get there!
624 North Lamar Blvd.
Carefully designed KickPleats are impossible to imagine. They have beautifully organized and well-managed KickPleats.
908 W 12th St
Alexa James is a children's costumes boutique located near the Clarksville area of Austin. These costumes are designed by Claire Zinnecker, the adorable store that has new kids' clothes, toys, ornaments, and decorations. There are available cute and classical brands that suit small kids. Like Winter Water Factory and Thimble Collections. As well as you will find some new brands you have never seen before. Come and grab your gifts, and kids' outfits in the store. You can cover all the needed kid's stuff here.
705 South Lamar Blvd
There is no doubt Moss is Austin's highest place belongs to expensive costumes. Luxuurious and most popularr labels are installed in this store, all the designs depend on the current season.
2612 E. Cesar Chavez St.
Their main intention is to manufacture handcrafted jewelry for a reachable price for their customers. Each of them is gently crafted in Austin, TX
2727 Exposition Blvd.
The Estilo is located in the central of Tarrytown and serves busy Austin women. It opened up to 8 am on every weekday. Focussing the customers, Estilo has made different types of labels. You can make sure that you have anything suitable for any occasion there.
249 West 2nd St.
If you are searching for a place to get good cosutumes, there is no better place than UAL. They buy overstock items in their department stores. They also have red carpet services you can purchase.
217 W. North Loop
This cute little shop is owned by an Indian family that has been living in Austin. They manufacture easy affordable and beautiful costumes for both men and women since the 90s.
1512 South Congress Ave
They have accent hats and accessories with home goods you need. This place is so beautiful and also you have the possibility to rent out costumes for events and parties.
Home & Décor
701 S Lamar Blvd
For the recognition of pop-up designers, they have huge stocks of modern and rare home goods, accessories, and pharmacists goods used around the world.
1211 East 11th St
The Heart is an adorable boutique store located in East Austin. They have a well-organized selection and they are very suitable for home decorations. They represent international artisans as well as the localities. American and Japanese artisanal have come up with their best designs and the perfect place to find something soo special
524 N Lamar Blvd
They belong to a very long list of items. They have the best selection of animated mattresses in Austin. You will also see endless design types. You have the opportunity to see a huge book collection as well there.
107 E. North Loop Blvd.
This is a 35-year-old very famous vintage shop located in Austin. The store is packed with lots of items belonged to deffertnt kinds of eras. MIdcentuary furniture, lighting art pottry and the booksa are the most hifghleted iitems.
1316 S Congress Ave
Once you visit there you will feel like living in this place. Beauty products will make you spend more time there. They have small beautiful items for the best souvenirs. You will find it interesting to visit Austin Motel's gift shop also.
1602 Fortview Rd.
This store has become a main iconic on the South Congress for a long time. Now they have moved to a new location. You will find soo many stores to get uncommon objects in the town.
2700 W. Anderson Lane
They craft unbelievable charming candles and provide you with a lovelly sow case. Beatiful selection for both body and bath, ornaments, and jewelry for a lower price. Perfect palce for b uying a gigts.
5111 Burnet
They belong a store of modern Danish, European and American furniture, Uptown has got the magnificent store in the town. All of them are brought to you at an affordable price.
Plants
801 Tillery St.
You might better take a truck and a strong man with you when visiting the East Austin Succulents. You will see very strange plants and defiantly want you to take them home.
1515 West 35th St
Garden House is an attractive well-designed lifestyle shop introduced by architecture Thompson & Hanson. They have local and different types of plants, antiques, and furniture that decorate your inside home.
507 W Mary St
This belonged to a nature lover who make amazing plants. Shye enters this field with the blessings of her mother. She has unique and rare plants reserved for you. You will feel like entering an indoor jungle paradise.