How to Fix Samsung Galaxy S8 Fast Charging Problems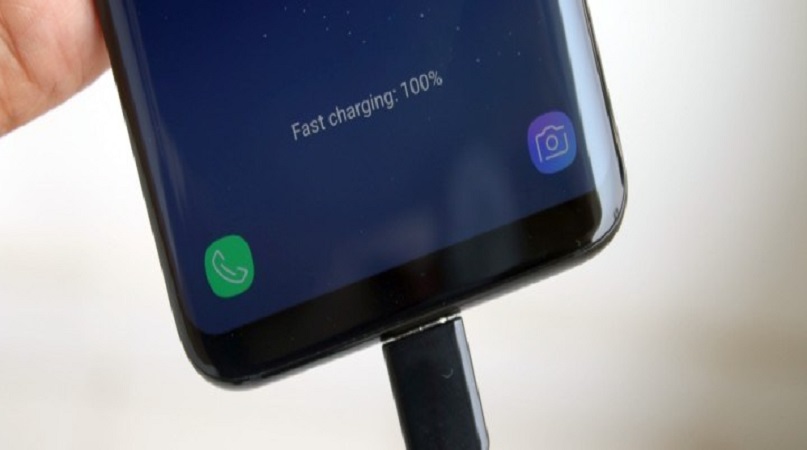 Do you have fast charging problems with your Samsung Galaxy S8 device? If yes, there must be something wrong with your device. In this tutorial, we're going to discuss how to fix Samsung Galaxy S8 fast charging problems. We have mentioned a few methods to avoid this problem.
1. Enable fast charging
There is a fast charging feature on your device. This feature can be on and off. If your device's fast charging is not working, the first thing you have to do is check this feature. Follow the below steps for it.
Go to the Settings
Select Device maintenance
Select Battery
Select Advanced settings and then toggle on Fast cable charging
2. Turn off the phone when charging
Sometimes fast charging features can stop working. Sometimes if the screen says the fast charging feature is working, your device may not get all the benefits. Especially when your device is on, it doesn't give all the benefits. Therefore you should avoid using your phone when charging. It's better if you can shut down it.
3. Use original charging cable
Samsung's fast charging feature works with the adapter and charging cable that comes with the device. It doesn't work for any other adapters or charging cables. Therefore if your charging cable or adapter is not working, replace it quickly. Then you will be able to fix Samsung Galaxy S8's fast charging problems.
4. Try charging in safe mode
Bad-coded or poorly coded third-party apps can cause many problems in your device. That's why it's important to install any app after checking the reputation of its developers. You can check whether any third-party app is causing issues or not by booting into safe mode. Because safe mode stops all the third-party apps in your device from running. Then check out whether the problem is solved. If your device charge normally and fast, which means there is a corrupted app or apps. Then you can find them out and uninstall them. After that, you can use your phone without having charging issues. This method will fix Samsung Galaxy S8 fast charging problems.
Turn off phone device. Press the Power button and then select Power off
Next press and hold the Power button to restart your device
Release the Power button after the Samsung logo appears. Next press and hold the Volume down button
Hold the Volume down button until the restarting procedure is finished
The Safe Mode logo will appear at the bottom of your screen
Now you can use your device in Safe Mode in the same way you do in the normal mode
5. Install Android updates
Android updates offer new improvements to your device. And also it corrects bugs in your device. Therefore don't miss any android updates. Installing updates will help to fix Samsung Galaxy S8 fast charging problems.
6. Charging port must be dry
The charging port should be dry. If it is wet, it will give many problems. There are many ways to get your device wet. If it got wet, place it somewhere that makes heat such as the back of a computer or TV. This method will dry your device quickly. If you want to speed up the drying, you can use a hair dryer. But don't blow much heat to the inside of your phone. If will lead to more damage to your device. Because it can heat the components on the inside of your phone. And also air pressure can push moisture inside the phone.
7. Do a factory reset
This is the last method to fix Samsung Galaxy S8 fast charging problems. If none of the above methods work, you can try boot to the android recovery mode on Samsung Galaxy S8 to solve your problem. Before doing a factory reset, you need to back up all your important data like photos, videos, and documents. Because all of them will be removed during the factory resetting. If the problem is with any software, this method will work. Because it brings your device back to its default settings. But if there are any hardware damages like a broken charging port, unknown logic board issues, and a damaged battery, a factory reset cannot fix them. Follow the below steps to factory reset.
Back up all your data. If you have activated the anti-theft or if you have signed into a Google account, then you need Google credentials to finish this procedure.
Turn off your device Press and hold the volume up button + Bixby button. Then press and hold the power button
After android logo appears, release all the buttons. Installing system updates will display for about 30-60 seconds. Then android system recovery menu will appear
Select wipe data /factory reset using volume down button
Select it using power button
Highlight yes- delete all user data using volume down button and select it using the power button
After the procedure is completed reboot system now will display
Press the power button and restart the phone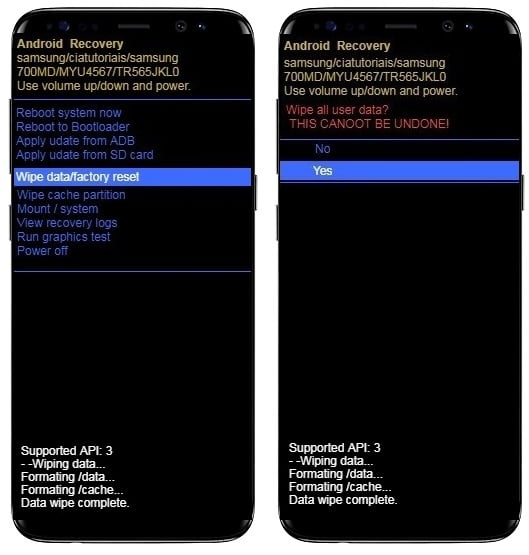 8. Use wireless charger
Wireless charging is slower than cable charging. But fast wireless charging is faster than normal cable charging. Therefore if the above factory reset method didn't work, you can try this method. Even though it was unable to fix Samsung Galaxy S8's fast charging problems, it will charge your phone faster than normal cable charging. If none of them works, all you have to do is bring your device to the Samsung service center and let them check it. They may be able to fix it after diagnosing the exact reason. Otherwise, you will have to replace your device.
Frequently Asked Questions
Does fast charging damage my battery?
You might think that extra power could be a risk to your phone's battery. But fast charging doesn't cause any damage to your device. It is only a standard charging. It wouldn't cause any noticeable harm. Therefore you can use the fast charging feature without any problem.
https://mobile.asda.com/scoop/does-fast-charging-affect-battery-life#:~:text=Does%20fast%20charging%20damage%20my,that%20would%20cause%20noticeable%20harm.
What is Samsung fast charging?
The latest Samsung Galaxy mobile devices have a built-in feature that allows the device to charge more quickly. And also they have been designed with an internal coil for wireless fast charging. They have wired adaptive fast charging also.
https://www.androidauthority.com/samsung-super-fast-charging-1015778/#:~:text=Samsung%20Super%20Fast%20Charging%20guarantees,figure%20jumps%20up%20to%2045W.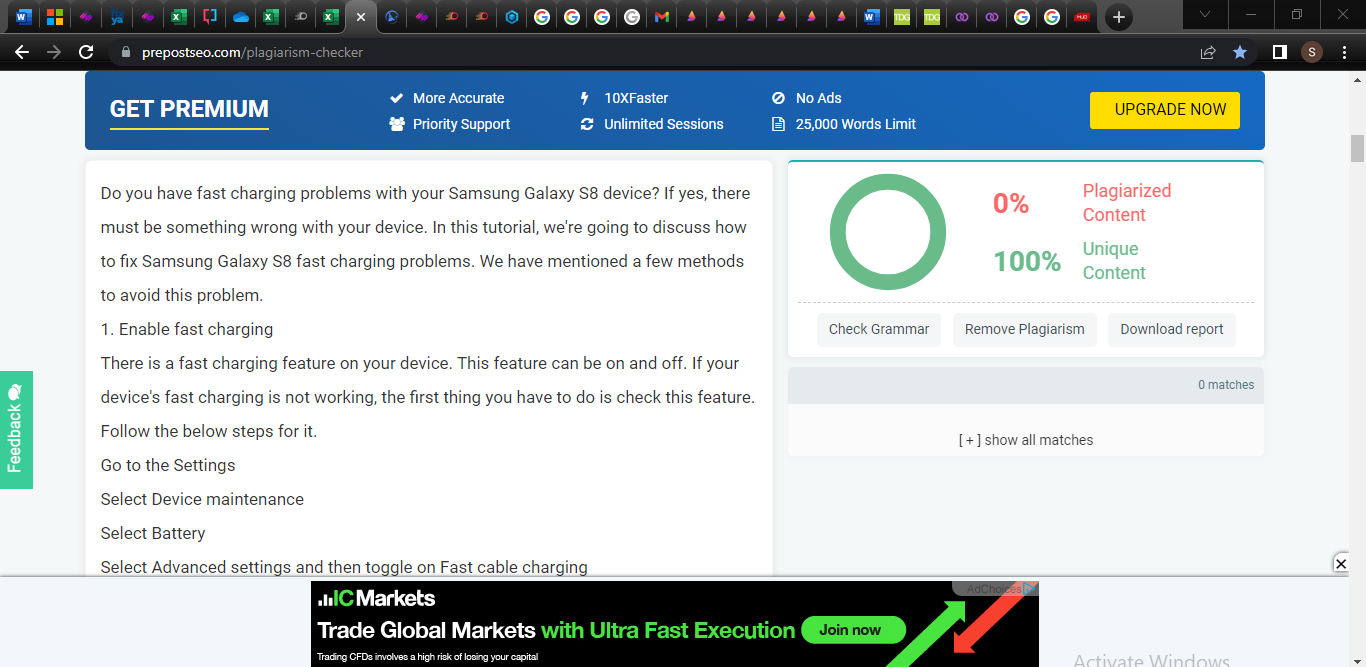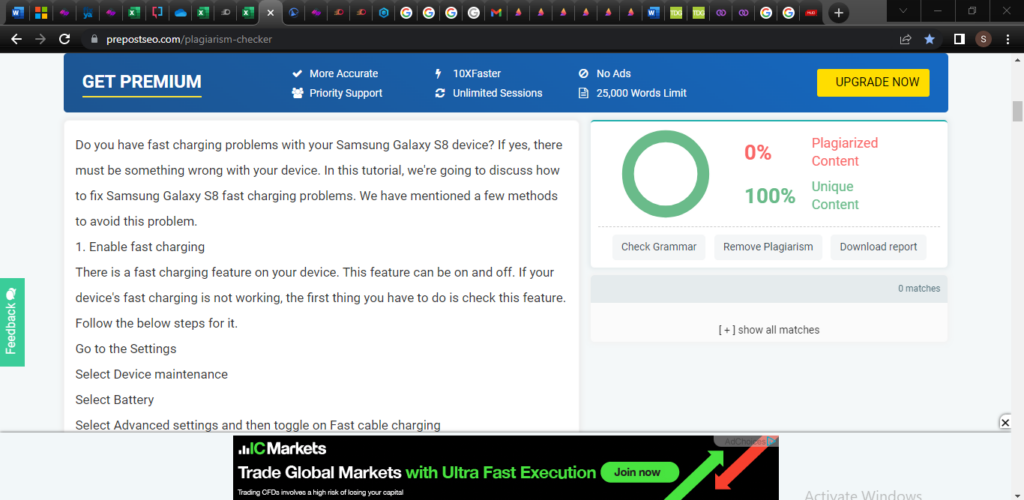 https://thedroidguy.com/fix-galaxy-s8-wont-fast-charge-anymore-troubleshooting-guide-1080672