Beginner Kayak Tips and Techniques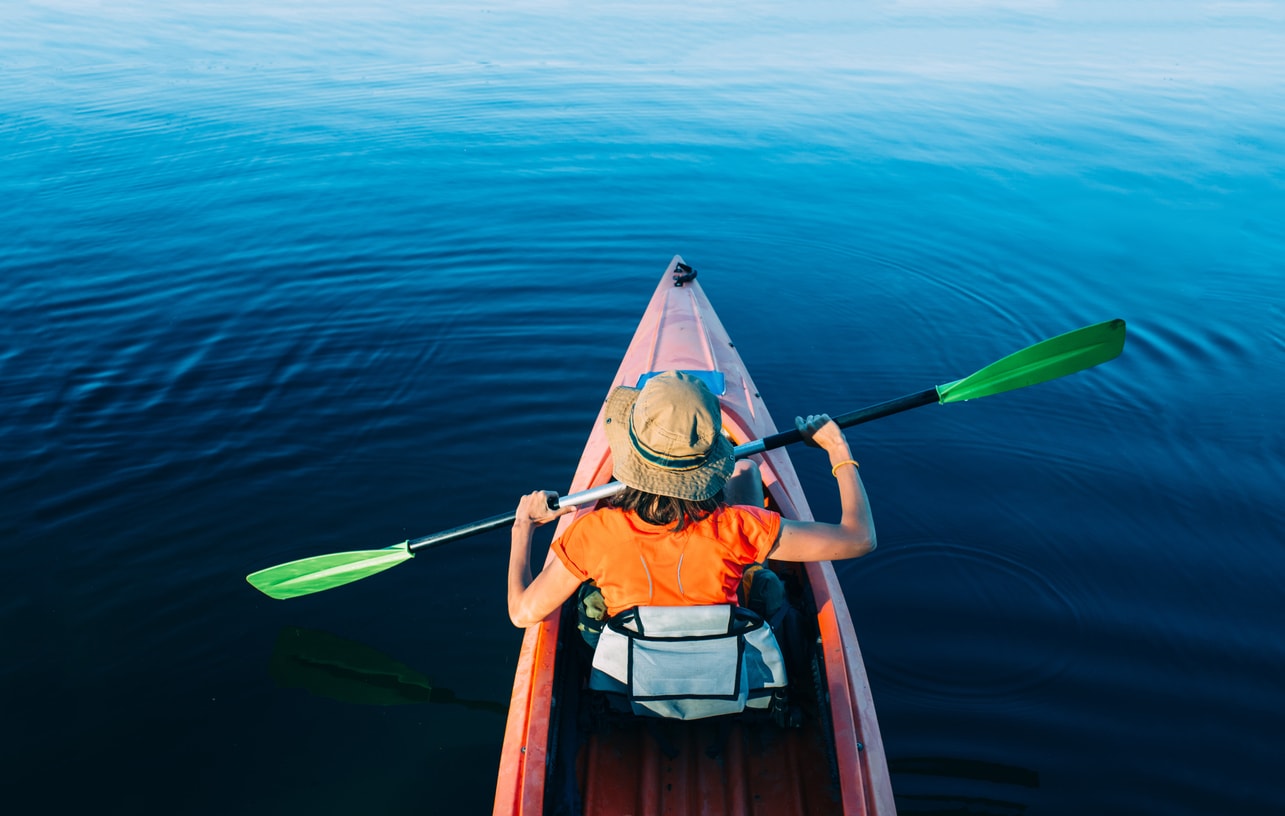 Kayaking is a fantastic pastime that is loved by people of all ages and abilities. If you're just starting out, kayaking for beginners can seem a little daunting. There are so many different bodies of water and environments to explore, plus a wide array of different kayaks for sale to suit different styles and levels of experience.
Kayaking offers multiple different benefits. This includes being a great activity for staying fit and healthy whilst also being a brilliant way to get out in nature and enjoy everything our natural world has to offer. As a result, it's unsurprising that so many people want to take up the hobby.
At Cambridge Kayaks, we help people of all different abilities find the right kayak for them, and we have vast experience helping beginners get out on the water for the first time.
As a team of kayaking enthusiasts, we have years of knowledge and in our latest blog post, we're sharing some of our top tips for beginners!
Ensure you select the right kayak for your abilities
We always recommend doing your research before you attempt to get out on the water. This means working out the correct type of kayak for your needs. Varieties include sit-on-top and sit-inside kayaks, which offer different benefits, but also have different challenges. Sit-inside kayaks tend to be the most traditional style of kayak with a hollow hull to sit in, whereas you literally sit on top of a sit-on-top kayak.
Sit-on-top kayaks are recommended for beginners as they are more versatile and built for shorter trips and excursions. They are easier to maneuver and ideal if you're just looking to have some fun!
Invest in lessons
There are many kayaking clubs across the UK that offer lessons for beginners or even refresher sessions if you've already experienced kayaking in some form or another. It's important to ensure that you know how to properly use the paddles and how to safely enjoy your time on the water, including what to do if you capsize.
Make sure you have the right clothes
It's important to remember that you need to dress for the water – it may be sunny and warm outside, but the water has the potential to be absolutely freezing. Think about what layers you may need and appropriate attire before you leave the house – after all you can always remove one or two layers if you get warm.
Keep safe
A life jacket is a key consideration for any beginner. The likelihood is that you will find yourself in the water at some point or another, therefore a buoyancy aid is a vital bit of kit. Also, ensure you know exactly what route you are going to take before you set out on your trip, and keep someone updated on your journey so that if you get stuck, someone can find you.
If you're looking to get started and need some additional help or advice, do not hesitate to get in touch with one of the experts at Cambridge Kayaks.