A Guide on How to Cope with a Power Surge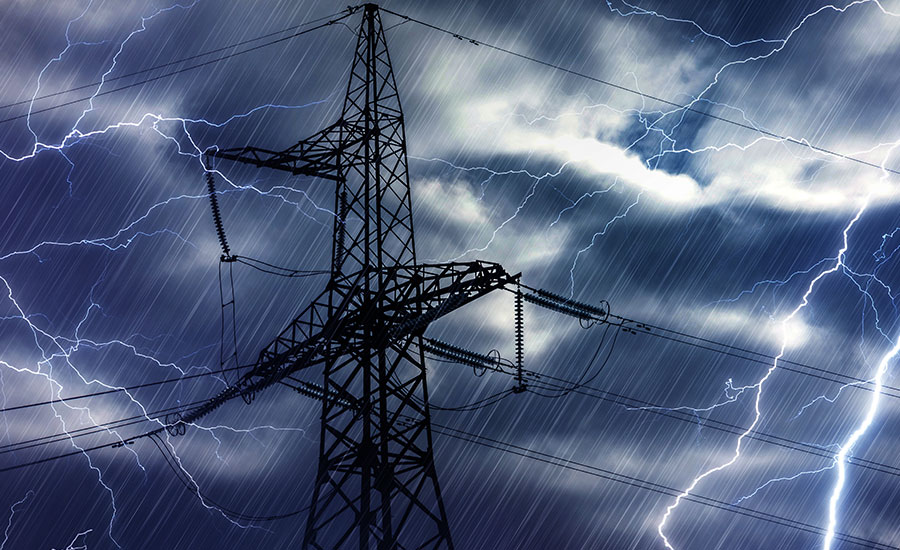 Surges in power are frequent and can cause serious damage to your home or equipment for a variety of reasons. It can be a highly stressful situation, and it might lead to the loss of a significant investment. You may, however, reclaim your devices via a variety of means. Other options for recovering from the shock and problems produced by electrical surges arise are also available.
What to do immediately?
Here are some actions to take in the event of a power surge.
Reset the circuit breaker after disconnecting the gadget.
This is a crucial step to do following a power outage. You might wish to disconnect and reset all of your home's electronics. The circuit breaker must then be reset. This is the most crucial step in preventing you from losing more gadgets than you already have.
Examine each and every appliance.
The subsequent step is to determine which devices are operational and which are not. Taking care of one device at a time can confirm this. You must assess the power in each of them and ensure that they function properly. This is a step that should not be rushed. Rather than monitoring all devices at once, try to check one at a time.
Inspection of the HVAC system
The air conditioning unit is a crucial part of your home. It should be thoroughly inspected after a power spike. This can be done by you or by a professional. However, it is preferable to delegate this task to a professional. After a power surge, it's possible that HVAC equipment will fail. This is something that can be fixed.
Why can it occur?
These are important details to be aware of, but there are a few other reasons why electrical surges might occur.
A bolt of lightning
Your home may be exposed to power surges if you live in the United States, where thunderstorms occur all year. However, this is inescapable, and the only thing you can do is have a proper repair plan like the First Energy surge protection plan in the event that your home or equipment fails.
Disconnection of the cable
Another cause of the terrible situation is cable breaks. Regular maintenance, on the other hand, can help guarantee that your home wiring is done correctly and limit the likelihood of problems. The older the house, the more frequently you should check for cable breaks.
Outages of Electricity
Direct power surges are impossible to generate, however, power recovery can result in indirect power surges. Overvoltage is more likely in your home if you have frequent power outages. Due to the extremely powerful currents, you may lose valuable equipment.
Overloading sockets
Overvoltage and device failure might result from excessive stress on the socket. To reduce electrical demand and avoid power surges, make sure the devices at the same outlet are balanced.
How can I prevent it from happening?
Surges can be disastrous, but it's much more upsetting to understand there's nothing you can do to prevent them. However, there are several things you can do to help prevent them.
Trim the trees and keep them away from the wiring.
If you enjoy gardening and planting, and you have trees in your yard it can be a major issue. It is good to have a passion for gardening, but it is also necessary to offer the necessary care. Electricity might spike if a tree becomes entangled on a power line near your home. As a result, make sure the trees around your home are properly pruned and kept away from electrical wires. It not only protects surges, but it also keeps your home safe.
Sort the appliances into groups.
You must categorize your appliances according to their sensitivity to power surges. Some items in your home, such as the air conditioner or refrigerator, are more susceptible to surges than others. Some gadgets, such as toasters and blenders, may not be worth losing because they are necessary for your daily tasks. In such circumstances, a surge protector that plugs into the wall might be used to protect it. These shields all of your home's high-end electronics against power spikes.
Appliances that are not in use should be unplugged from the power supply.
Although this may not be a practical choice for many devices, it is a possible alternative for some. Some devices don't need to be connected all of the time. It's a good idea to keep an eye out for gadgets that you don't need to connect to. This also saves electricity and aids in energy conservation.
Power lines should be maintained on a regular basis.
It's critical to realize that once you've built a home, you'll need to maintain it on a regular basis. Checking the wiring in your home for damage is an important part of home maintenance. Electrical surges are caused by faulty wiring, which can result in catastrophic damage and be traumatic for the family. Check to see if your cable system is up to date.
Final thoughts
Power surges can be quite dangerous. Especially if you've recently completed your own home and made an investment in it by purchasing appliances. It might also be distressing for your family, causing them unnecessary troubles. As a result, it's important to know what's causing the surge, how to prevent it, and what to do if it's still happening in your home. If a power surge occurs in your home, stay calm, don't panic, and make sure your family is safe by staying away from any electrical appliances. It's not a good idea to try to find the problem and solve it on your own; it could backfire. Always seek professional assistance to avoid the negative implications of a bad problem resolution.