Walk around, Find the Best Breakfast Spots in Austin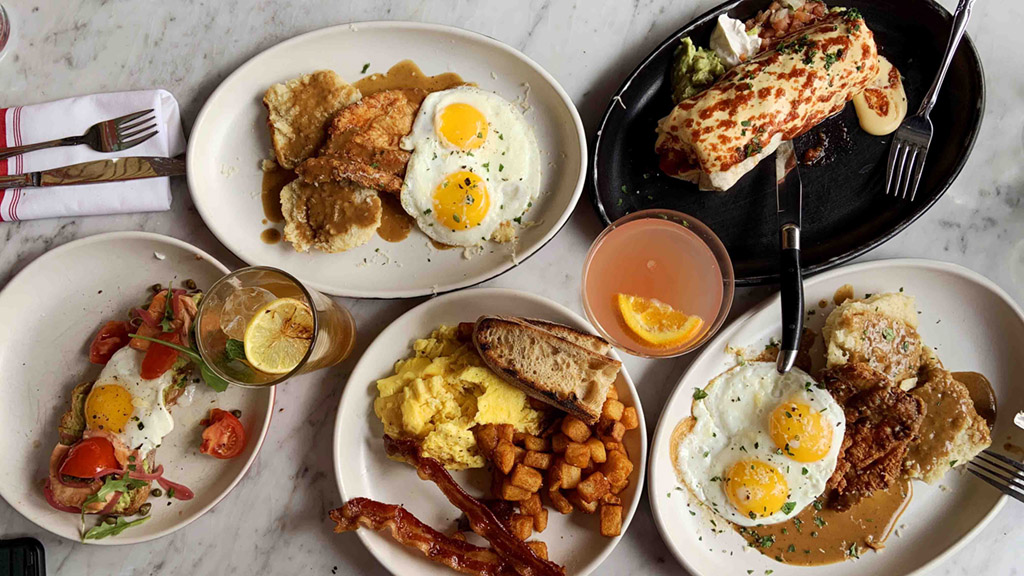 I lived in Austin for such a couple of years worrying about tongue-tasting spots in the whole town. We used to have taco for breakfast. However, If you did not have a habit of yummy food like eggs and tortillas, probably you were insane. Luckily, things changed remarkably. Best Breakfast spots in Austin include red quinoa porridge, pork belly steamed buns, epic bagel boards, and a lot of varieties. so, don't forget to dream about topping for avocado toast.
To tell you the truth, You will find no breakfast taco as delicious as Austin has. But, don't be hurry to find these 16 places, keep in mind what is the best to order from there.
Spot "June's"
In the heart of South Congress, June's spot is visible to everyone in the town. Not only in the daytime but also in night, June's view is fascinating. However, they serve the best breakfast in comparison with other meals. Once you are there, you feel the spot is Instagram worthy.
June's highly recommended Breakfast Menu: Chalupa and the best Almond milk cappuccino in the town( Camille)
Spot"Veracruz All Natural"
Veracruz is very famous for the Authentic style of the breakfast taco. You already know Austin is capable of making the best breakfast taco. So, Veracruz adds something different to Austin's art of making food. They prefer food trucks or walk-up stands as their locations. So, start a fresh day with "Veracruz All Natural".
Most preferred Breakfast menu: Migas Tacos (Chanel)
Spot"Sa-Ten"
Sa-Ten plays a significant role in serving the best breakfast menus in Austin. They used to put a Japanese spin on breakfast so it leads to their second placement. As a food lover, don't miss Sa-Ten. You will have mouth-watering memories.
Most preferred Breakfast item: Sriracha Mayo Smoked Toast. ( Laura)
Spot " Cafe No Se"
Would you like a feeling in California, While in Austin? Just visit "Cafe No Se" and it gives you some comfortable feelings while having breakfast. Foods with nourishes, delicious, fresh and healthy are available, especially for you to have a simple chat with your friends while having breakfast.
Most prefered Breakfast Menu item: Crispy Sunny Egg with Speck, Arugula & Romesco Toast. (Camille)
Spot" Paperboy"
Paperboy has changed its location from a food truck to a Brick and Mortar location. According to my expectations, they have fulfilled much with credible taste and goodness. The deliciousness is equal to its beauty as they maintain well in manner. They keep up a marvellous menu changing system with the season.
Most preferred Breakfast menu Items: Goat Sausage, Sweet potato hash. (Chanel)
Spot" Easy Tiger"
You may be a food lover enjoying yourself with your colleagues in groups. Here, You have an ideal place for you to share the taste with your friends and families. A huge outdoor seating system is there for your convenience. Stay relax and start the day with them with a tasty breakfast.
Most preferred Breakfast item: Almond croissant connoisseur. (Camille)
Spot"Counter Cafe"
Counter Cafe is situated just near the surroundings of Texas University. As a fact, It has a feeling that you stay in your childhood dining. Definitely, You will love to go there once remembered. The way they serve, taste and feel are quite different but good. Childhood remembrance of drinking mimosas will make you fun there.
Most prefered Breakfast menu item: Anything but be sure you through in a biscuit. (Landrie)
Spot"Canote"
One of the first places I tried breakfast is no other than cenote. I still love the place much. Be there, you will follow with your friends and family. Some kind of a neighbourhood feeling is there with a contemporary menu for you to share with others.
Most prefered Breakfast menu item: Apple Butter Pancake (Camille)
Spot"Hillside Farmacy"
One of the very famous places for a great breakfast in Austin. An area with a solid floor gives much attention to photoshoots. In addition, there delicate foods also nice to be enjoyed and for a picture.
Most preferred Breakfast item: Egg inside a bowl with a brulee grapefruit on the side ( Chanel)
Spot"True Food Kitchen"
Whenever I need healthy food, I go to the true food kitchen. No matter what is the time of the day. it serves its best all the time. The funniest thing is you will finish the meal so quickly than you intended. its mouth-watering taste will make you a fast eater. They change their usual meals according to the seasons turning so that the clients feel the real change of climate. You will love anything that they serve.
Most prefers Breakfast menu items: Cranberry and Pomegranate Mimosa
Spot" 24 Diner"
24 Diner is in the central of Austin so as anyone can reach. It has a particular type if dining system .Sure, You'll love to be there. Unluckily, they do not open around the clock.
Most preferred Breakfast item: eggs and sweet potato hash.
Spot "Elizabeth Street Café"
You can enjoy food in Elizabeth Street café only on weekends. Their brunch is different to yours. They serve new variety of foods in colorful way. To tell you the truth, they are delicious.
Most Preferred Breakfast item: Roasted pork and Wood Ear Mushroom Omelette, mango and cucumber salad.
Spot "Bouldin Creek"
The place is especially for vegetarians and handled by a woman in a decent way with nourishing foods.
Most preferred Breakfast item: Kool summer sandwich , veggie Chorizo Taco.
Spot "Taco Deli"
Taco Deli offers you an eye-popping and mouth-watering breakfast Taco in Austin. They have opened several branches including at the airport. So. Don't forget to taste the last At the taco deli, when you leaving the city.
Most preferred Breakfast menu: Jess Special
Spot "Fresa's"
If you are a Mexican food lover, this is the best place for you to enjoy your breakfast in Austin. They are healthy , nourishing as well as delicious. I love to ride to Fresa's in busy mornings as the locations has a nice drive through.
Most preferred Breakfast Menu: Black and white half horchata , half cold brew
Spot "Jo's Coffee Downtown"
Everyone loves to sip a coffee in a cold morning so as to start a fresh day. Why don't you try "Jo's Coffee Downtown". Feel it after having their finest breakfast sandwich.
Most preferred breakfast menu: Egg White Breakfast Sandwich with Avocado
Even one of above mentioned Best Breakfast in Austin places, would make you hunger vanished and feel visit again.