Top 10 Home Improvement Tips for 2022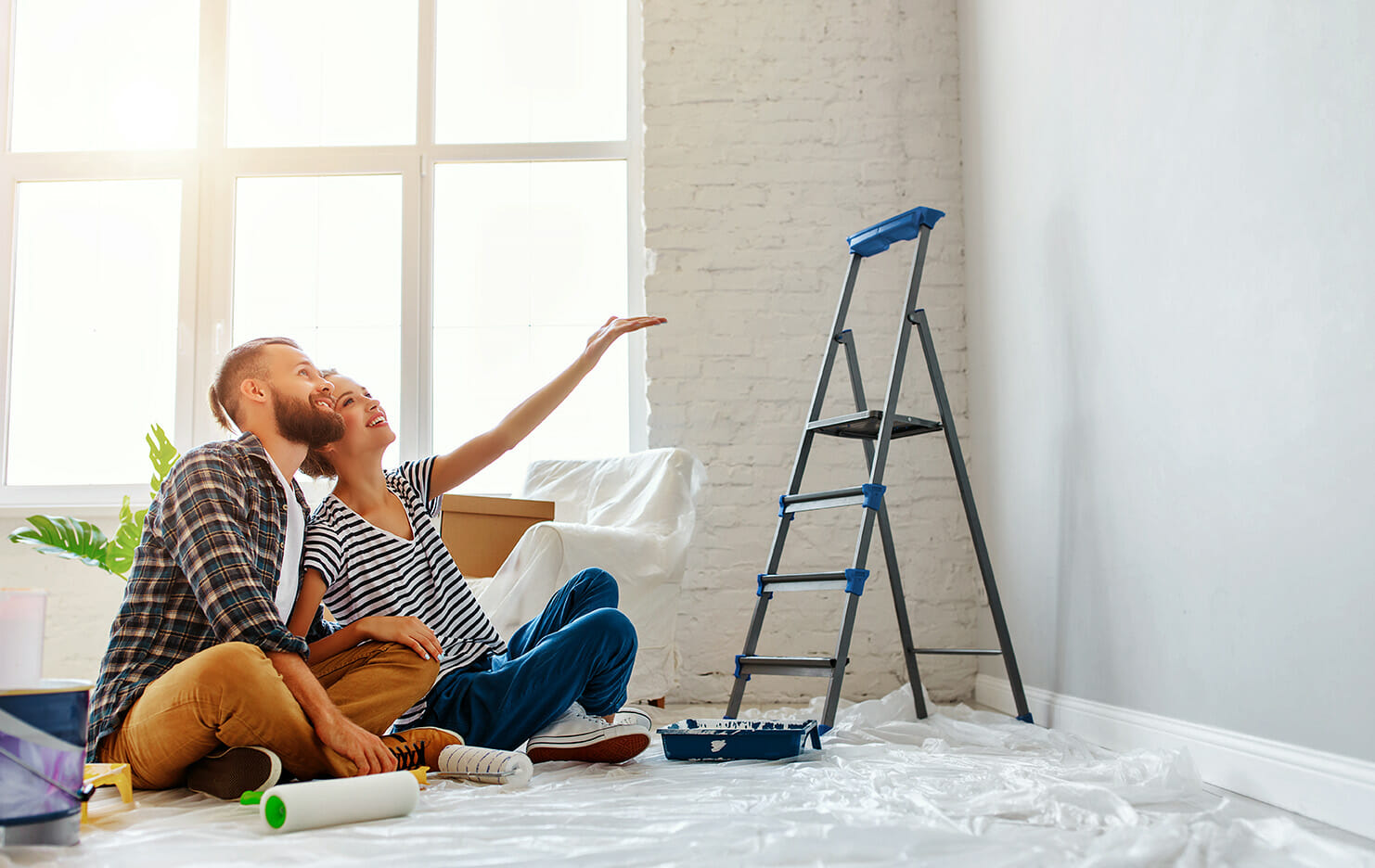 We all have relationship with our living space which is changed this year. Due to the pandemic 2020 taught us that future is impossible to predict. In this pandemic many people are spending their time in house so you can do some improvement which is also need a house.
Home improvement is always important with time and it is very helpful. If you are looking about renovate kitchen, add home office or some changes then I have some idea that I am sharing with you.
Update your home exterior:
When you decided to improve your home then firstly you have to update your home exterior which is beneficial for you. You have to do architectural enhancements like replace of hardware of doors, do fresh exterior color which make your exterior beautiful. You can also take the help of HOVER which is best house design app and it will also save your money and time. In outside of a house you can do paint use with masonry paint in neutral shade.
You know many families doesn't want open floor. Few months ago many homebuilders get noticed that buyers have other thoughts about plane floor. Due to pandemic all family member are living in home so they need more space or privacy to complete their work like office work or doing school at home. That's why people need more doors for office to control noise and some separate space from kids when the parents are working.
Updation of bathroom is also very in improvements of home because your bathroom is private area of home where you do daily self care routine. You can do paint on old tiles, cabinetry to get a new look but one thing always keep in mind that choose the color which is suitable for wet areas. Change your old vanity with new vanity which is a very simple way but before choosing vanity always measure your entire space for installation. You know shower heads and trendy top ware are give a new look to your bathroom without much efforts.
Window is also play an important role in home improvements and home's efficiency. You know the best window give natural light, increase air flow and look great from inside. Nowadays windows are very good for cooling and heating system to keep home environment cozy. If your electrical bill are skyrocketing then you have to must change the window because window give you sunlight and air so your pay is wasted for 30% energy which you can get from window. Window will keep your home warm in winter season and cold in summer season.
As everyone know kitchen is the heart of any house so update kitchen can increase your home improvements. You can update light in kitchen which can give a fresh look but always try to buy inexpensive light from online or local that's beneficial for you. You can also add pendants over peninsula or island. You know if you add backsplash then it will totally change the personality of kitchen like you add white subway tile with old cabinet then it look simple modern. If you change your hardware with little investment then it will be make a bog compact.  Water-Loo Plumbing and Heating Merchants
If you invest in fresh coat of exterior paint then it will be very useful for you and it not only makes your house pretty but it has some hidden benefits also. You have to give your walls and also update with fresh coat of paint which can easily clean your walls and protect from moisture for few years. You know a fresh paint will help your wall to seal out moisture, reduce the added weight and repel from dirt, dust and other things.
Spruce up your outdoor space:
It is also a good idea to use outdoor space and I can give you some ideas about this. You can change your outdoor space into a beautiful setting for personal and entertaining use. You have to just think that you have some area without wall so how can you use this area. Other idea is that you can use a color palette to add in outdoor space and bring neutral, white sand tones which is perfect for outdoor space. To add hammock in backyard is also a good idea and useful for feel relax. If you have not much budget to invest in fresco dinning then you can make own small breakfast nook which is very good to sit in sunshine with cup of tea or etc.
You know home improvement not include only upgrade and add some area, it is just first idea of make home beautiful and better place. Time has passed and you have also store a lot of clutter like garbage, kitchen, bathroom and wardrobe clutter. You can't get rid from this because you will use it for some time soon and attach some memory but now this time you have to throw the unwanted waste, you have to just store some courage and get rid from everything that is not use for anymore.
Convert your shed or build garden studio:
It is also a good idea for home improvement. You can use your shed into a studio or also build garden office where you can work easily. I have many ideas that you can use like plectrum is a perfect micro office for single person who can easily made in small garden. It is super good with just made with 4 square meters, depth of less than 2m and height will 2.5m. As everyone love the garden office design by Trevor brown architecture and the large window sill always felt light and bright no matter where you can do work with relax.
During this pandemic, everyone does his work from home so you need a place where you can easily do his work without any interruption so office is important. You know a home office is best place in spare room in which you can shut the door after work and leave your work behind. A dedicated home office is like where a guest bedroom or an area in the basement and make easier for people who are working for work from home.
Bottom Line:
So these are the tips about home improvement that you can use and get result. Improvement is very important in anything with the time and for home it is essential which can increase your property value like age, comfortable and attractive etc. You have to must used unused space and convert into home office or in other thing. Paint wall and update bathroom, kitchen or interior is important.