Swim with dolphins in Cancun: The best idea for summer vacations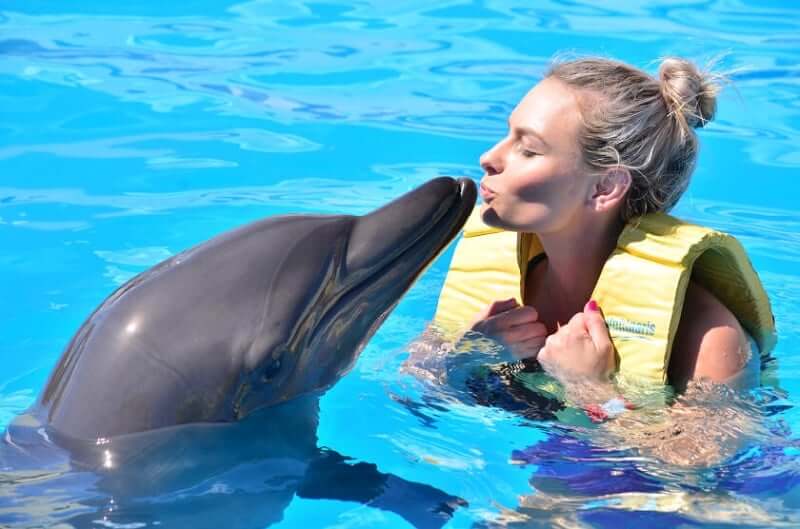 Beach season has arrived! Each of us might be planning to swim with dolphins. Which is the best place to have the most enjoyable swims with dolphins? Of course, in Cancun, you will have a complete enjoyment package. Swimming is not a quick-made decision as many of us are always scared. What if the dolphins went crazy? Even though we know that they are human friendly, we still have this kind of thought.
Why swim with dolphins in Cancun?
Have any of you experienced swimming in your childhood? Have you ever planned a family vacation to Cancun? If yes, you might have created great memories. This is the time to refresh the memories. Well, have you ever thought about why you should swim with dolphins and not alone? The simple answer to this is to explore nature differently. There are many other amazing reasons as well why you should experience swimming with dolphins in Cancun.
Exploring marine life at Isla Mujeres, Cancun is the best reward. Since your childhood, you may have read about marine life only in the books and dreamt to visit reality in the future.
By swimming with dolphins, you are doing them a favour. As dolphins are human-friendly so they too are crazy for your companionship. Let's meet them once and then decide whether it is true or not.
While playing with the dolphins in different ways during the adventure, you are contributing to developing social sense in them. Once you start visiting them often, you realize how pure and fun their social interactions are.
Another bonus of swimming with dolphins in Cancun is the warm weather that stays the same throughout 365 days. Nobody dreams about swimming in the cold season.
Above all, it is a pocket-friendly adventure venue. Yeah! You can have much more fun than you can imagine with the money you paid.
Get ready to fly to Cancun
Let's swim with dolphins in Cancun by availing of the services of the best adventure tour planner. You will have access to a pool, lifejackets, showers, buffet, drinks and free WiFi. For VIP members, VIP areas are available with a VIP buffet. If you pay more, you can add in 'Photo package and Boutique'. When you are in, you are free to play with dolphins – kiss them, hug them or even have a belly ride. If you want to enjoy more of the marine life, plan to swim with sea lions, sharks and manatees. Don't panic about being harmed by any species as the specialists will keep instructing you. Near the pool, arrange sunbath activities along with delicious buffets and refreshing drinks.
Take Away!
Are you excited to visit Cancun this vacation season? Reach Dolphin Discovery and make bookings before the season expires. Plan tours from Cancun to Isla Mujeres as you wish. You will have 3 plans to choose from; Dolphin encounter, Swim Adventure and Royal Swim. All 3 plans have a different swim with dolphins experiences you can enjoy.