Craft the Perfect Signature Mocktail for Baby Shower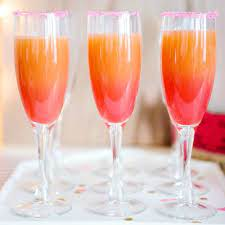 Craft the Perfect Signature Mocktail: This is as bit as tasty as a mixed drink but without the negative effects of alcohol and is becoming increasingly popular at non-drinking parties such as baby showers. "What's amazing about mocktails is that they promote inclusivity," says Parker Boase, co-founder of Liquid Lab NYC. In other words "They're not only fantastic for people who don't or can't drink. But they're also a fun option for kids." Do you want to make a unique mocktail for your baby shower? From the best non-alcoholic substitutes to recipe suggestions and more. Here's how a group of mixologists construct a one-of-a-kind, booze-free drink that tastes just as good as the real thing.
Craft the Perfect Signature Mocktail: Find a nice alcohol substitute
Firstly, Finding a decent alcohol alternative is the key to making a tasty mocktail. "Fortunately, there are several brands on the market selling non-alcohol distilled spirits. Such as Monday, Ritual, or Seedlip," adds mixologist and Alchemiq Catering creator Igor Zukowiec. "There are also wonderful zero-alcohol ready-to-drink options, such as Hella's Bitters & Soda (I personally recommend the Spritz version) or Curious Elixirs." Carly Di Santo. The Production Coordinator at Mobile Mixologist believes fresh herbs and fruit may add depth and complexity to a non-alcohol drink made with all-natural components. "A sprig of fresh mint or basil sprinkled into your favorite freshly squeezed juice can taste delicious," she says.
Craft the Perfect Signature Mocktail: Makeover a pre-made mixer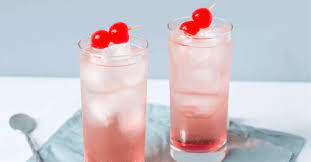 Di Santo recommends punching up a premade nonalcoholic mixer to produce a tasty custom mocktail on the run.
However, "Any decent pia colada mix will taste great without alcohol," she says, "particularly if you add fresh pineapple juice or coconut cream or even a dash of blackstrap molasses to bring out the sugarcane depth."
"You can also make the most delicious nonalcoholic strawberry lemon 'daiquiris' by blending frozen strawberries with lemon syrup and a dash of water."
Make a coffee-style option available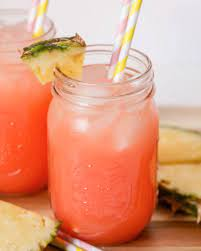 Because most baby showers are held in the afternoon, Gregory Lucas, the other co-founder of Liquid Lab NYC suggests having a coffee-infused mocktail on available for visitors who need a midday pick-me-up. "In a cocktail shaker" Combine three ounces of cold brew coffee. One ounce of oat milk (or any non-dairy substitute), three-quarters of an ounce of simple syrup, and a pinch of ground cinnamon," he suggests. "Shake rapidly until the shaker begins to accumulate frost; strain into your favorite rocks or wine glass over new ice and garnish with coffee beans, an orange twist, and a pinch of cinnamon." This drink is dubbed "Momma's Pick Me Up" by his crew, which is just suited for the occasion.
Consider a large-scale beverage
Punches and other large-batch beverages, according to Boase, are ideal for post-pandemic celebrations. "This allows the host to spend more time with guests (rather than worrying about producing single-serving mocktails during the festivities," he explains. According to Di Santo, large amounts of tea-infused choices are both delicious and simple to create. "You can make something exciting, intriguing, and alcohol-free by mixing your favorite juice into just about any variety of iced tea," she explains.
Have some fun with your glassware
Jason Livingston of Taylor Made Bartender Services advocates being creative with your glassware to ensure your guests have a memorable experience at your baby shower. "Whether you serve your mocktails in a sippy cup or put a pacifier in each," he writes, "vessels with an element of surprise (and a sense of comedy) may leave a lasting impact on visitors while enhancing the presentation of a nonalcoholic drink."
FAQ
What tools are required to produce mocktails?
EQUIPMENT
Cocktail service (Includes Boston shaker, jigger bar spoon, Hawthorne strainer, muddler)
Elegant mixing glass. A less expensive option.
Bottles of syrup
Blender.
Bag of nut milk
The Collins glass
Nick and Nora's glasses.
Glass from the past
At a baby shower, how many cocktails should you have?
Limit your alcohol consumption.
Given that the average baby shower lasts no more than three hours (and is usually served in the afternoon), this can be an excellent strategy to ensure that your guests are only served one or two alcoholic beverages.
What exactly is a mocktail kit?
Mocktail kits are the perfect accessory for sober and sober-curious chicks. Booze-free does not have to be dull. In fact, it's the opposite. Millie, the founder of the Sober Girl Society, adores her alcohol-free bar cart and has made drinking all of the alcohol-free drinks her favorite new interest in her early recovery.
What is the origin of the term "mocktail"?
Mocktails, an abbreviation for "mock cocktails," are non-alcoholic party drinks. The term "mock" suggests a façade of an alcoholic cocktail that lacks any alcoholic content.
What is a mocktail, and can you offer an example?
Image outcome
Mocktail is an abbreviation for mock cocktails,' which is a non-alcoholic drink. Mocktails are non-alcoholic cocktails that have been blended together with various fruits, syrups, juices, or creams. They are intended for children and people who do not consume alcohol.
When should a baby shower begin?
Baby showers are traditionally conducted in the third trimester of pregnancy, between 28 and 32 weeks. This is because now is an excellent time to begin organizing and hosting your event. Mom-to-be is comfortable and mobile enough to enjoy herself, but labor is still many weeks.