Parma's Cheap Eats, Cafes, Bars and Other Shops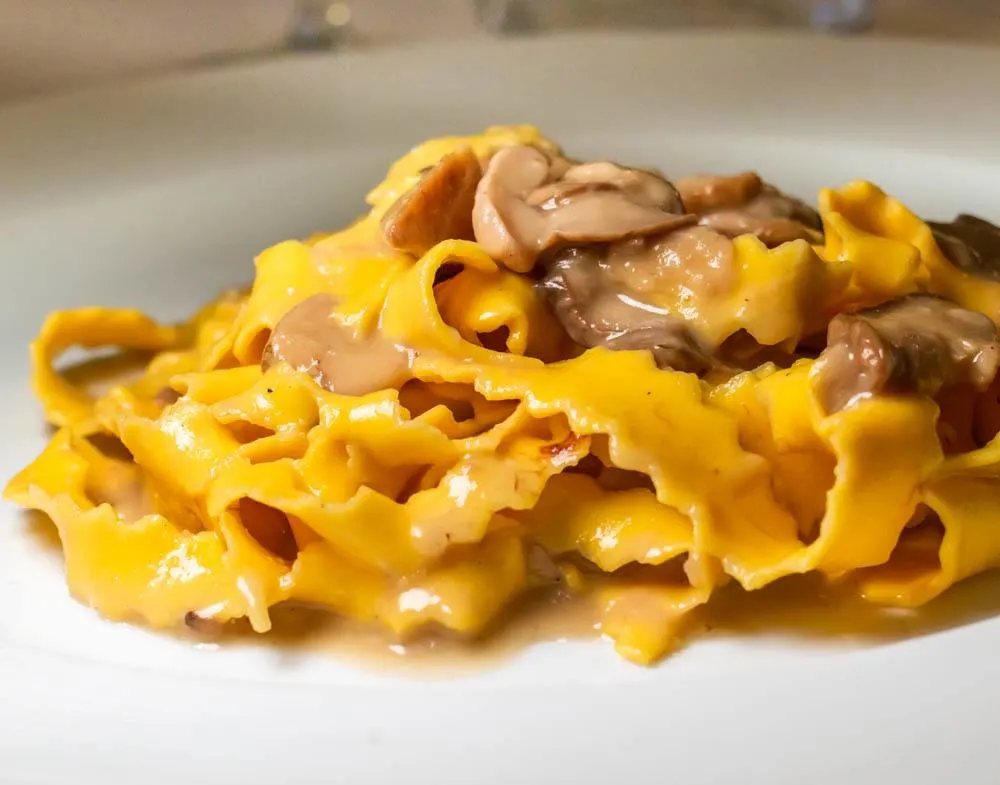 Our first visit has fallen us in love with the food culture in Parma. It is evident by visiting this gastronomic Emilia-Romagna city on two more occasions to experience and taste its finest food. We could not resist not sharing deliciousness and the experience we had amongst food lovers. That makes us so committed to bringing this overall culinary guide on Parma food. Go through to discover the Parma's Cheap Eats, Cafes, Bars, and Other Shops in Parma from our perspective.
Cheap Eats in Parma
Parma is not a place that serves expensive luxurious food only. The city has plenty of places where you can buy a meal for a cheaper price. You can go through the following list if you are interested to experience them while you are in Parma.
Pepèn
If you are looking for a takeaway option then you should go to Pepèn. The cafe sells fully stuffed sandwiches for a cheaper price that makes them attract more locals regularly. Pepèn is not a newcomer to the market because it has been in Parma for three generations.

Pepèn has a large number of appealing ingredients such as Proscuitto Cotto, Coppa, Salame di Felino, and Speck. As a result, ordering for the first time can be challenging. Don't be put off. During our vacation, the quality and value of the Pesto di Cavallo Crudo (horse tartare) and Carciofa we ate were well worth whatever tension we may have had.
Our Pesto di Cavallo Crudo was made with raw minced horse flesh, lemon, oil, and homemade mayonnaise, so it wasn't for My Little Pony or Black Beauty addicts. This wasn't the first time we'd tried horse meat while traveling, and we like the flavor combination in this version.
Non-horse eaters will appreciate Pepèn's Carciofa. Artichoke hearts, Parmigiano Reggiano, ricotta, and spinach are stuffed into the double-crusted savory pie by the panini owner. Carciofa is also a delicious morning or late-afternoon snack.
Expertise Viewpoint
Pepèn has unavoidable lunch and dinner rush therefore avoid rush hours if you want to taste.
Location:
Pepèn
Borgo,
Vicolo Sant'Ambrogio,
2,
43121 Parma PR,
Italy.
Cantina della Salute
We look for places similar to Cantina Della Salute while traveling. We were served with samples at Merry di Venere and Donato Ugolotti (the cafe's mother and son owners) after being greeted heartily at the entrance.

The family-run Cantina Della Salute was reopened in 2018 after a 28-year leave. The cafe serves a variety of local lunch delicacies such as pasta, soup, and paninis most importantly, Cotechino, is the dish to order at this laid-back Parma café.
Cotechino is a huge, rustic slow-cooked, pate-like pork sausage that locals commonly eat with lentils, potatoes, or on a sandwich, for those unfamiliar with this Emilia-Romagna cuisine specialty. Cantina Della Salute served Cotechino on sandwiches and in fried cutlets on the day of our visit.
Ugolotti and Di Venere serve their dishes with homemade sauces based on "nonna's recipes". Moreover, for dessert, they provide orange bread with Sicilian oranges. Most importantly, the rates are modest enough that a diner can eat well while staying around €10.
ExpertiseViewpoint
To accompany your Cotechino sandwich, get a glass of Lambrusco. The native red sparkling wine goes well with the food and is enjoyable to sip.
Location:
Cantina della Salute
Via Goffredo Mameli,
4B,
43121 Parma PR,
Italy.
Gelato Special in Parma
Travelers like to walk along the roads in order to explore the city while tasting gelato when they visit the Italian peninsula.
Travelers visiting the Italian peninsula considered having gelato is the utmost thrilling experience to have while walking in the streets in order to explore cities. There is no doubt if you taste the best gelatos in Italy then you have tasted the finest on this planet.
Both locals and visitors may enjoy frozen delicacies at Parma's many gelaterias. Cremeria Gioelia attracts a large number of ice cream enthusiasts (formerly known as Emilia Cremeria). Though the gelato from this chain is definitely spoon-worthy, Our recommendation is to visit some of the local galleries while in Parama.
Ciacco Lab
The place called Ciacco Lab got awarded three cones by Gambero Rosso. It develops a colorful selection of gelato flavors and sells them in a shop across the street from Teatro Regio. In other words, intelligent tourists can simultaneously satisfy their opera and gelato demands.
Stefano Guzzetti and his crew use fresh but local ingredients to produce innovative desserts such as Quasi Cheesecake and Miracle Cream. Those who love traditionally made gelatos will appreciate Stracciatella and Pistachio variations.
Expertise Viewpoint
If you're allergic to sugar or follow a vegan diet, don't feel left out. Ciacco Lab has a great selection of dairy-free sorbet flavors.
You can experience the wonder of Ciacco Lab in two different locations. We visited one located in Strada G. Garibaldi, 11, 43121 Parma PR, Italy.
Gelateria Harnold's
Gelateria Harnold's, located in Oltretorrente and off the beaten path, is not on any top rankings. Instead, since 1987, this Parma gelateria has been serving masses of locals superb house-made ice cream.
On our first visit, we saw families with children dressed in football (soccer) costumes enjoying gelato alongside us. We shared a chocolate-dipped Fior di Latte gelato cone, which was a surprisingly unknown experience to them. We think it is worthy of a return trip to see happy faces again.
We didn't want to repeat ourselves, so on our second visit, we split a chocolate popsicle. These two chocoholics were not disappointed by the frozen delicacy with chocolate gelato, chocolate coating, and chocolate chips. What should we order on our third visit, we wonder?
Expertise Viewpoint
After a delicious meal at Cocchi or Oven, stop by Gelateria Harnold's for a sweet finish. Both restaurants are only a few steps away.
Location:

Gelateria Harnold's
Viale Antonio Gramsci,
10 / c,
43126 Parma PR,
Italy.
Cafes at Parma
Pasticcerrias are lovely venues in Parma which are loaded with delicious pastries and authentic Italian coffee. The Duchessa di Parma is a delicious chocolate-topped cake where it got its name from one of Parma's most famous citizens. It is one of the sweets served in these pastry shops. Tortes Maria Luigia, a startling sweet spinach pastry, is also baked in several pasticcerias.
While we can't guarantee that Maria Luigia ate the pastries named after her, we can say that the following Parma cafes are among our favorites:
Pasticceria San Biagio
Pasticceria San Biaggio is a high-class cafe with an upper dining area and an outdoor veranda. The pasticeria is now amongst local's favorite which was founded by brothers Mauro and Guido Zambelli in the 1980s.

The centrally placed cafe bakes the tastiest cannoncino pastries we had in Parma, in addition to chocolates and macarons. These cream-filled horns are sweet and crispy in equal measure. If you like cannolis, you'll enjoy cannoncinios.
Expertise Viewpoint
Plan your day when in Parma. Pastry for lunch at Pasticceria San Biaggio whereas dinner at Negroni with cocktails.

Location:
Pasticceria San Biagio
Strada G. Garibaldi,
41,
43121 Parma PR,
Italy.
Pasticceria Cocconi
Pasticceria Cocconi, which has been open since 1951, is a classic Parma pastry shop where diners can start their day with a variety of pastries and coffee. During our visit, we began our day of sightseeing with three small sweets from the counter display: Duchessina, Ossa Dei Morti, and Cannoncino. We also had cappuccinos, as is customary in Italy.
Expertise Viewpoint
Pasticceria Cocconi serves an afternoon pick-me-up tea or hot chocolate which are very popular among locals. Don't forget to taste during your visit.
Location:
Pasticceria Cocconi
Strada Della Repubblica,
22,
43121 Parma PR,
Italy.
Pasticceria Torino
Pasticceria Torino is not a place to wait around. While walking to the Parma train station, stop here for a croissant and coffee as we did.

This pastry business provides both Parma-inspired delights like the Cannoncino and Turin-inspired treats like the Gianduiotti. Pasticceria Torino also sells gourmet chocolates, including violet chocolates comparable to those found at Violetta Di Parma Borsari Negozio Storico (see below).
Expertise Viewpoint
Pasticceria Torino is famous for its chocolate sculptures. You simply enjoy the Verdi Festival while ordering those sculptures such as bust modeled and the famous musician.
Location:
Pasticceria Torino
Strada G. Garibaldi,
61,
43121 Parma PR,
Italy.
Famous Parma Drinks
We were drinking most of the places around the historic city center. It was hard to shortlist but finally comes with the following places in Parma:
Bread
On our first night in Parma, we went on a walk and noticed Bread. When we arrived, we were startled to learn that Bread does not bake its own bread, instead opting to buy loaves from a nearby baker.

Bread, despite its sarcasm, is a terrific place to go for drinks and appetizers before dinner. You will get an environment with music and the vibe of a velvet carpet floor.

Bread's Parma on the Rocks cocktail, created with gin, lemon juice, sugar, and Lambrusco, was especially pleasant. This cocktail went really nicely with our Salumi panini. Lambrusco, on the other hand, appears to go with everything in Parma.
Expertise Viewpoint
You don't need to order too many appetizers during your pre-meal because toasted Italian bread is complimentary at Bread.
Location:
Bread
Via Nazario Sauro,
18,
43121 Parma PR,
Italy.
Oste Magno
Oste Magno serves wine, beer, and coldcock meat to a different group of people. These locals enjoy the bars with low rates and an untidy fashionable atmosphere. We felt perfectly at home as we sipped Lambrusco from white porcelain bowls and ate meats like Prosciutto de Parma, Pancetta, Salumi, and Spallacotta.
Expertise Viewpoint
Make sure to keep the extra change when going to Oste Magno. It got €1.50 as starting for Lambrusco at the time we were in.
Location:
Oste Magno
Borgo Angelo Mazza,
12/B,
43121 Parma PR,
Italy.
Vineria Giramondo
Are you addicted to the taste of wine? Vineria Giramondo is the best place to taste a glass of wine while having complimentary appetizers. If you plan to stay with a bottle of wine and some cheese and charcuterie would seem like a good idea.
This Parma wine shop is a haven for expertise wine tasters to experience wine from local wineries in Emilia-Romagna. For those wishing to drink outside of the region, Vineria Giramondo's reach extends further into Italy and beyond.
Expertise Viewpoint
You tend to misguide yourself because of the wine list Vineria Giramondo displayed on a chalkboard. The owners are accessible to offer advice and ideas on their carefully picked wine selections.
Location:
Vineria Giramondo
Strada Luigi Carlo Farini,
38,
43121 Parma PR,
Italy.
Coffee Shops at Parma
Parma does not have a growing culture for coffee. We did not discover specialty coffee in Parma, unlike in other Italian towns such as Bologna, Trento, and Venice.
Despite the shortage of specialty coffee, Parmigiano baristas know how to pull a decent espresso shot, as they do throughout Italy. During our visits to Parma, we sampled the best coffee at the following two:
Torrefazione Anceschi
Torrefazione Aneschi is Parma's oldest coffee shop which has been roasting coffee beans for over 50 years. The shop is a great place to stop for a coffee break. If you're hungry, order a cornetto and practice the great art of drinking Italian coffee with the locals.
Expertise Viewpoint
You are allowed to purchase newly roasted coffee beans if you wish to brew them at your apartment.
Location:
Torrefazione Aneschi
Strada G. Garibaldi,
46,
43121 Parma PR,
Italy.
Lino's Coffee
Lino's Coffee offers a Coffee Crack basically a strong coffee that is combined in a layer of cream and finished with dark chocolate. If you are a coffee enthusiast and looking for something unusual then you should try Lino's coffee crack. Others can taste more typical coffee drinks in Parma as a result of coffee roasting operations by the multinational brands since 1991.
Although Lino's Coffee has outlets all over Italy and as far as Oman, the Parma branch we visited twice didn't feel like a franchise. Our cappuccinos were expertly prepared by a friendly barista, and the cafe was busy with people starting their days sipping a coffee while reading the local paper.
Expertise Viewpoint
You can taste a light diet at Lino's Coffee if you visit it during lunchtime.

Parma is home to several Lino's Coffee shops. We had a drink in the cafe at Via Nazario Sauro 4, 43121 Parma PR, Italy.
Other Shops in Parma
Cooked-at-home foods are some of the most delicious in Parma. The city offers an excess of specialty shops selling everything you'll need to cook an epic feast as well as products to eat on the fly. During your visit, don't forget to stop by these two stores:
Salumeria Garibaldi
Salumeria Garibaldi, which has a 19th-century history, is an excellent destination to sample all of Emilia-Romagna's cuisine in one location. Importantly, since the 1950s, the current proprietors have owned the Parma food shop, which sells locally sourced products such as Culatello di Zibello, Parmigiano Reggiano, Porcini Mushrooms, and Lambrusco.
Expertise Viewpoint
Salumeria Garibaldi is a place to purchase souvenirs while evading ornament shops. You can also have a magnet in memory of your Parma tour.

Location:
Salumeria Garibaldi
Strada G. Garibaldi,
42,
43121 Parma PR,
Italy.
Violetta Di Parma Borsari Negozio Storico
Violet became popular after Maria Luigia who was Napolian's wife became the Duchess of Parma in the early 1800s. Luigi's violet creations are basically carrying the traditional theme with a modern twist to them. You can purchase them from any of the outlets scattered throughout the entire city. The tasting experience will be a memorable one. These shops also sell Products consist of perfume, soap, and even chocolate to select per your interest.
You will be able to experience a violet theme similar to the early days of Luigi's violet creations. also, you can purchase them around the city.
We returned to Violetta di Parma Borsari Beozio Storico after eating violet chocolate and purchased more to savor later. Actual violet blossoms are used in handcrafted chocolates, resulting in tasty and visually appealing chocolate.
Expertise Viewpoint
You can gift this excellent violet chocolate to your family members who did not accompany you to the Parma tour.
Location:
Violetta Di Parma Borsari Negozio Storico
Strada Della Repubblica,
43121 Parma PR,
Italy.
More Shops
Mostly, culinary travelers will find much to eat in Parma but nothing beats consuming food straight from the source around the province. Moreover, local manufacturers of DOP (Protected Designation of Origin) products such as Culatello, Parmigiano Reggiano, and Proscuitto can be visited by those willing to rent a car or take a food tour.
Antica Corte Pallavicina
It is worth being at Antica Corte Pallavincina if you are a history lover or food enthusiast. Chef Massimo Spiragoli not only maintains a Michelin-starred restaurant on his family's estate. He is running a casual cafe, a cooking school, and the Culatello museum.

Visitors may learn all about Culatello's history where you see them hanging in a dark cellar, and then samples some for lunch. We have yet to discover a more participatory method to explore Culatello.
Expertise Viewpoint
If you aren't having a tight budget or cozy schedule stay overnight at Antico Corte Pallavincina to explore more.
Location:
Antico Corte Pallavicina
Strada Palazzo due Torri,
3,
43016 Polesine Zibello PR,
Italy.
Latteria Santo Stefano
Cheese enthusiasts will remember their first visit to a Parmigiano Reggiano dairy for the rest of their lives. From being in a room full of aging wheels to get a taste of the King of Cheese right at the source, the experience is nothing short of incredible.
At Latteria Santo Stefano, a traditional Parmigiano Reggiano producer, we achieved our Parmigiano Reggiano objectives. We got the opportunity to walk inside the facility where we were lucky enough to witness cheese matured 12,24, and 36 months. At the end of the tour, we bought a wedge to taste at home.
Expertise Viewpoint
If you are visiting Parmigiano Reggiano dairy as part of your Parma tour, visit during morning hours.
Location:
Latteria Santo Stefano
Via Parma,
78 / Ter,
43022 Basilicagoiano PR,
Italy.
What else to do in Parma
Food is a big part of many of the best things to do in Parma. You can enjoy an entire Parma cuisine experience while trying some of the following culinary activities:
During Parma Delicacies Tour atleast should try and visit three producers during a day.
Join Pasta cooking class and learn how to cook pasta
Best to explore Dining Experience at a Local's Home.is to dine with locals.
Hands-On Traditional Cooking Class teach you to cook Parma classics